‹ BACK
Anti-Aging Treatment with Botulinum Toxin
In Dermo-cosmetics, treatment with Botulinum Toxin is one of the most commonly used techniques of facial rejuvenation, which works by softening expression lines in the face.
Differing from wrinkles caused by sun exposure, expression lines in the face have their origin in muscular contraction, a voluntary or involuntary reflex of the way we convey feelings. Botulinum toxin is used in dermo-cosmetics treatments to soften the hyperfunctional wrinkles in the face.
Botulinum Toxin is an injectable neuromodulator derived from neurotoxins produced by Clostridium Botulinum, a bacterium. When injected in the muscles, it blocks the nerve activity, smoothing the appearance of hyper-functional lines. Through the inhibition of neurotransmission between the peripheral nerve endings and muscle fibres, Botulinum Toxin weakens or paralyzes skeletal muscle. When applied properly by a medical specialist, injection with Botulinum Toxin is a safe method to improve the appearance of wrinkles, as it fills the muscles that became contracted.
The effects last for a few months, when the skin comes back to its original state. Reapplication is then needed so that results can endure across time.
The application of Botulinium Toxin and other aesthetic treatments should be done in certified facilities in which the patient can have total confidence, always supervised and followed by qualified medical specialists. By partnering with the top private facilities in Portugal, Medical Port ensures to its customers access to the best medical care.
Hospital Lusíadas Lisboa and Hospital Lusíadas Porto are two of the most modern health care providers in Portugal, with accreditation by Joint Commission International plus an experienced Dermo-cosmetics Team. This way we make sure your treatment benefits from the best professionals in the field, an adequate medical follow-up and appropriate facilities, facts that contribute decisively to successful results.
If you'd like to learn more about Botulinum Toxin treatments, contact us thru email, by calling +351 220 973 751, +351 211 379 718, +351 911 046 197 or by filling out our form. You can also contact us using our free click to call service to your right.
The three most common areas for injections are:
the glabella (the space between the eyebrows);
the area around the eyes known for "crow's feet";
the forehead
This treatment can also be applied to the entire face and neck.
The benefits of the injection are visible within 24 to 72 hours after the injection.
The effects last an average of 12 weeks.
Injections can be repeated every 3 to 4 months.
The treatment presented is performed by a specialist medical doctor, will be subjected to face-to-face assessment of your condition and confirmation of treatment by an assisting professional, and will be performed in a safe environment.
All aesthetic treatments are customized according to each customer's needs.
Doctors who perform this medical procedure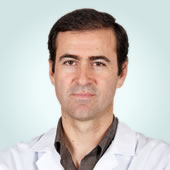 Coordinator of the Plastic Surgery Unit
With a degree in Medicine by Faculdade de Medicina da Universidade do Porto, Dr. António Conde has performed more than 18.000 surgical procedures and is currently the Coordinator of the Plastic Surgery Unit at Hospital Lusíadas Porto (located at Boavista Avenue) and the Director of the Plastic Surgery Unit at Hospital de S. Sebastião.
Responsible for introducing pioneer techniques at a global level in upper and lower members procedures, as well as head and neck. He has written more than 80 essays in portuguese and international meetings and has been published 20 times in specialized publications, either as author or co-author.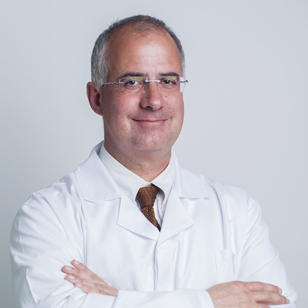 Coordinator of the Plastic Surgery Unit
With a degree in Medicine by Faculdade de Medicina de Lisboa since 1988, Dr. Rui Leitão is the Coordinator of the Plastic Surgery Unit of Hospital Lusíadas de Lisboa since 2006. Previously he worked in several other public and private hospitals of Lisbon, Portugal's capital.
His main interest areas are: Breast reconstruction, Hand surgery, Esthetic surgery, Microsurgery, Dermo-cosmetic procedures and Laser treatments.