‹ BACK
Parkinson's Intensive Camp
Intensive rehabilitation and education programme for individuals with Parkinson's disease and their caregivers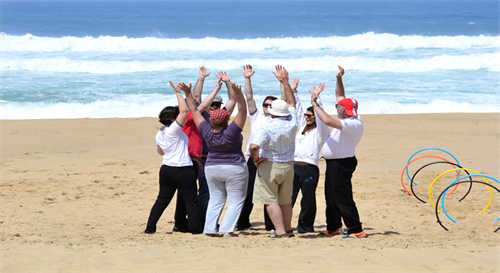 Increasing research suggests that intensive training and exercise can provide both short and long-term benefits to individuals with Parkinson's disease. However, given the variety of rehabilitation programmes available, choosing may be difficult. Engaging in regular exercise may require finding the program that fits the patient's needs and preferences in order to sustain motivation across time and benefits in the long-term.
The Parkinson's Training and Learning Camp carried out by CNS Campus is unique in its integrated approach, and the best opportunity for individuals to get an introduction to most of the exercise programs currently available for the disease, in a positive and energized atmosphere.
This short-term program runs for 7 days, is held in English, in groups of 4 to 20 participants and begins with a brief assessment of each patient. The Parkinson's Camp comprises 5 to 6 hours of intense training per day, interactive educational discussions, and occasions for social interaction between patients and caregivers.
Rehabilitation sessions are provided in two levels of intensity to better fit each individual's capability. Each session is supplemented by a theoretical explanation of the studies that validate the techniques presented. Educational sessions allow participants to explore frequently asked questions and focus on solutions and strategies to better manage issues and concerns related with the disease. Opportunities for social interaction will also be fostered throughout the week, allowing patients and caregivers to socialize away from training contexts. 
Although the presence of a caregiver is not required, the escorting and involvement of a family member or other sort of caregiver is advisable as well as a predictive factor of the success of the program.
The Parkinson's Camp provides an exciting occasion for individuals with Parkinson's and their caregivers, although coming from different locations, to come together and access creative training and knowledge about Parkinson's disease.
During the program, participants will stay in a selected hotel, near the Campus. Nursing assistants from the Campus will render monitoring and support during the night for participants at the hotel. Participants can rely on assistance 24/7, contacting someone for help at any time, either from the room at the hotel or from any public area. The training and learning program will run at the Campus, amid extensive gardens, with an indoor pool, a fully equipped and adapted gym as well as an outdoor exercise area. 
Medical Port teamed up with CNS Campus to offer those requiring Neurological Care the most experienced medical professionals and most modern facilities in the country. If you would like to learn more about CNS Campus and the Parkinson's Training and Learning Camp, contact us thru email, by calling +351 220 973 751, +351 211 379 718, +351 911 046 197, or by filling out our form. You can also request a free contact using our free call service to your right.
Watch the video of our customers:
All participants must:
Be able to communicate in English, French, Spanish or Portuguese
Endure a minimum one hour of exercise per day
Be functionally independent (if not, they must bring a caregiver)
Have neither balance problems nor a history of falls in the last 3 months
Not have cognitive impairments with impact on daily activities
Not have unstable medical conditions
All participants must obtain:
Medical consent from general doctor regarding the ability to participate in an intense exercise programme and the inexistence of cardiovascular diseases, uncontrolled conditions or other that would make training unsafe for the patient
All medication needed for the extent of time of the journey
The Camp: Brief assessment
At arrival, each patient undergoes a brief assessment by the attending physician and physiotherapist, that includes:
Gait measurement on a ZENO Walkway
Timed up-and-go tests
Sit-to-stand tests
Unified Parkinson's disease rating scale (UPDRS) scores
The Camp: Exercise programs
The training program is designed for those with Parkinson's Disease, and involves different methodologies:
LSVT BIG and PWR programme
Nordic walking
Multitask cognitive and motor programs
Hydrotherapy and Ai Chi
Ronnie Gardiner Method
Dance for PD
CNS Drum Dance
Adapted Parkinson Boxing Aerobic
The Camp: Educational sessions
Education within the Camp explores questions related to the disease, and strategies to better manage daily life once the condition disturbs it:
Medication issues
Sleep disturbance
Common misconceptions about PD
Exercise, speech, swallowing and diet tips
Balance and falls
Non-motor issues
The Camp: Social interaction
Expert health professionals supervise all social activities and events, and both patients and caregivers are welcomed. Occasions for interaction may include:
Tours in Lisbon and other selected locations
Training activities outside the facility, either on the beach or the city (or similar selected locations)
Gym training, for family members and those with specific preference
Doctors who perform this medical procedure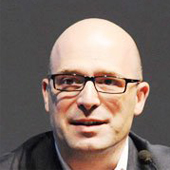 Neurology Professor
Professor Joaquim Ferreira holds a degree in Medicine and a PHD in Neurology by the Faculdade de Medicina of Universidade de Lisboa.
He is the Director of the European Section of the International Society for Parkinson's Disease and other Movement Diseases. He is a professor of Neurology and Clinical Pharmacology in Faculdade de Medicina of Universidade de Lisboa and he is responsible for the Unit of Clinical Pharmacology at Instituto de Medicina Molecular.
He is also responsible for the Commitee of Education of the International Society for Movement Disorders.
His main areas of interest are Parkinson's, movement disorder, neuropharmacology, muscular dystonia, botulin toxin and Huntington's disease.
Isabel Pavão Martins, PhD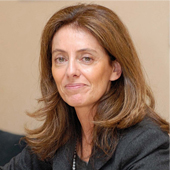 Neurologist
Holds a degree and a PhD in Medicine with the Specialty in Neurology by Faculdade de Medicina of Universidade de Lisboa, where she is also an associate professor. Responsible by the Headaches Consultation Unit at Hospital de Santa Maria.
Former President of the Portuguese Neurology Society (2008-2011) and now is in the Board of Directors of the European Federation of Neuropsychological Societies. Author of over 100 articles in international publications.
Her main areas of interest are migraines, cluster headaches, language disorders and cognitive ageing.