‹ BACK
Intra Operative Radiation Therapy (IORT)
The treatment consists of applying a single dose of radiation, directly in the affected tissues and cells
Intraoperative radiotherapy (IORT) is a very innovative surgery in Europe. Clinica de Radioterapia do Porto was the first center in Europe to adopt this procedure in 2012 in breast surgery.
Now, they are participating in a world level clinical trial as the European representative. This clinical trial is under the auspices of the United States National Cancer Institute and will study the effectiveness of this treatment instead of a conventional 6-week radiotherapy treatment.
CRP is a pioneer in the application of breast intra-operative radiation therapy as a single radiation modality.
The treatment consists of applying a single dose of radiation, directly in the affected tissues and cells, right after the patient gets surgery, while the patient is still in the operating room. After a few minutes of radiation (8 to 14 minutes depending on the cell type), the patient can recover from the surgery and doesn't have to face the conventional radiotherapy treatments.
If you'd like to learn more about Intraoperative Radiotherapy, contact us via email, by calling +351 220 973 751, +351 211 379 718, +351 911 046 197, or by filling out our form. You can also contact us through our free call service to your right.
Doctors who perform this medical procedure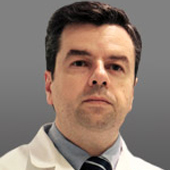 Radiotherapist and Clinical Director of CRP
Clinical Director of CRP since 2012. Degree in Medicine by the Institute of Biomedical Sciences Abel Salazar in Porto and a member of the Portuguese Medical Board since 1992.
Specialist in Radiotherapy by the Portuguese Oncology Institute since 1999.
Author of several publications in the area of Radiotherapy and participant in clinical trials in Portugal and in Europe.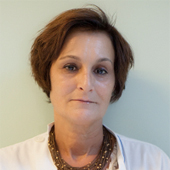 Radiotherapy technician
Degree in Radiotherapy the Escola Superior de Tecnologia da Saúde in porto since 2001.
Professional experience as a Radiotherapy technician since 1998. Postgraduate studies in Management of Healthcare Facilities from Faculty of Economics of Porto University.
She is an experienced professional in the most advanced techniques of Radiotherapy in Portugal and in Europe, being a Technician of Radiotherapy in CRP since 1994.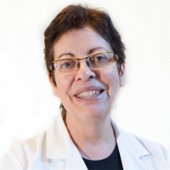 Coordinator of Medical Physics of CRP
Degree in Physics by Faculdade de Ciências of Porto University since 1976.
From 1977 until 2007 worked in Medical Physics in the Portuguese Oncology Institute Francisco Gentil, the Center for the North of Portugal. Between 2003 and 2008, was the service Director of Medical Physics of the Portuguese Oncology Institute in Porto.
Currently is the coordinator of Medical Physics of Julio Teixeira Group, which includes the Department of Radiooncology of CUF Institute in Porto, CRP and the Department of Radiotherapy of Braga hospital.