‹ BACK
Radiotherapy
Effective state-of-the-art treatments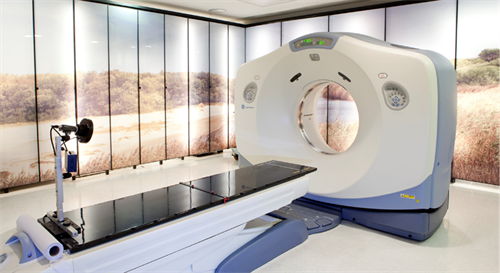 Radiotherapy is a therapeutic method used mainly in the treatment of oncologic diseases. It uses radiation similar to the one used in a common X-ray but with higher energy release. A machine, called the linear accelerator, usually generates the radiation. 
The majority of this equipment produces two kinds of particles, photons and electrons, which are used in the treatment sessions. This therapeutic method can be used before surgery, after surgery or as a unique treatment that may or not be associated with other methods like chemotherapy.
The adopted strategy will depend on several factors associated with the clinical situation. Radiation makes changes in the cells of the organs and tissues of the human body.
Radiotherapy is a type of treatment used both in oncology and in benign tumors. It uses ionizing radiation – the most frequent radiation is the x-ray, the same as the one used in radiographs but with higher energy – to destroy or block cell growth. For oncologic treatments, the dose is planned so that the healthy cells can recover from the alterations radiation makes and at the same time, malignant cells are eliminated. Radiotherapy is used also to reduce tumor volume, to alleviate symptoms like pain or blood loss.
If you would like to know more about radiotherapy or oncology treatments, contact us through email, telephone by calling +351 220 973 751, +351 211 379 718, +351 911 046 197, or by filling this form. You can also contact us through our free call service to your right.
RADIOTHERAPY TREATMENTS
The best way to treat a tumor depends on several factors, like its localization and the state of the disease, among others.
Radiotherapy treatment is one of the most used nowadays, not only because it is effective but also because it is a less invasive approach. In order to treat a benign or malignant tumor through radiotherapy there are several techniques that can be applied according to each case.
If you would like to know more about radiotherapy or oncology treatments, contact us through email, telephone by calling +351 220 973 751, +351 211 379 718, +351 911 046 197, or by filling this form. You can also contact us through our free call service to your right.
3D Conformal Radiotherapy
3D Conformal Radiotherapy is the most used technique in radiotherapy. It uses several static fields and distributes the doses in a homogeneous way to adapt the dose to the tumor volume.
Intensity-modulated Radiation Therapy (IMRT/IMRS) and Image
IMRT uses the capacity of movement of the multi-leaf collimator to modelate the intensity of the radiation beam in each field of treatment.
The beam can be adjusted several times during irradiation, resulting in a tridimensional conformation of the dose to the volume of the affected tissue and minimize the dose in healthy tissues.
High Dose Rate Brachytherapy
Brachitherapy is a procedure that involves implement temporarily radioactive material in contact with the region to be treated.
It allows administrating high doses of radiation in specific areas of the body, being mostly used in gynecological, rectum, lung, esophagus and prostate tumors.
Click here to learn more about Brachytherapy for Prostate Carcinoma.
Stereotactic Body Radiation Therapy (SBRT/SABR)
This type of radiotherapy is executed by localizing the tumor with pinpoint accuracy. This type of precision allows the administration of a higher dose in less sessions of treatment, minimizing the doses in the surrounding tissues, thus minimizing the side effects.
It is indicated for small and well-defined tumors, such as lung cancer in an initial stage, and lung or liver metastases.
Intraoperative Radiotherapy (IORT)
Intraoperative radiotherapy (IORT) is a very innovative surgery in Europe. Clinica de Radioterapia do Porto was the first center in Europe to adopt this procedure in 2012 in breast surgery. Now, they are participating in a world level clinical trial as the European representative. This clinical trial is under the auspices of the United States National Cancer Institute and will study the effectiveness of this treatment instead of a conventional 6-week radiotherapy treatment.
The treatment consists of applying a single dose of radiation, directly in the affected tissues and cells, right after the patient gets surgery, while the patient is still in the operating room. After a few minutes of radiation (8 to 14 minutes depending on the cell type), the patient can recover from the surgery and doesn't have to face the conventional radiotherapy treatments.
Click here to learn more about Intraoperative Radiotherapy here.
Doctors who perform this medical procedure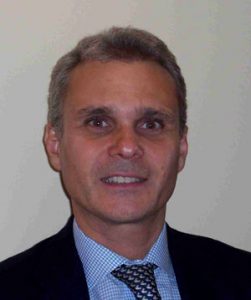 Director of Clinical Research at the Champalimaud Clinical Centre
Prof. Carlos Greco has more than 20 years of experience in the field of radiation oncology. He is the Chair of Radiation Oncology and Director of Clinical Research at the Champalimaud Clinical Centre since 2011.
His research interests focus on high-precision image-guided radiotherapy, treatment efficacy, advanced molecular imaging for tumour response assessment and patient quality of life post-treatment.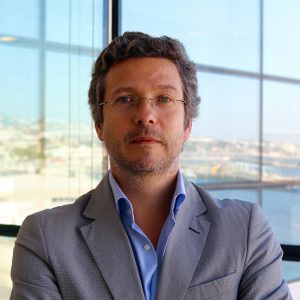 Radiation oncologist Champalimaud Clinical Centre
Dr. Nuno Pimentel is a Radiation Oncologist at the Champalimaud Clinical Centre since 2011. He is also the Director of the Champalimaud Varian School of Advanced Radiotherapy Techniques. He has a Medical Degree from Universidade Clássica de Lisboa, a post-graduation in Nutrition in Oncology and a Master's in Applied Radiation and Biomedical Engineering.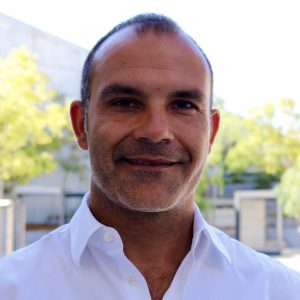 Radiation oncologist at Champalimaud Clinical Centre
Dr. Oriol Parés is a specialist in Radiation Oncology. After completing his specialization training, he received the Award for the best clinical case discussions by Catalano-Balear Society of Oncology in 2009. Dr. Parés joined the Champalimaud Foundation in 2012, where he is responsible for radiation oncology for the Digestive Unit and a member of the Prostate Unit. He is interested in pelvic malignancies and treatment–related toxicities.
Radiotherapist at Champalimaud Clinical Centre
Dr. Marco Possanzini works at the Radiotherapy Department of the Champalimaud Clinical Centre since 2015. He is also part of the multidisciplinary team that covers the Gynaecological, Breast and Haemato-oncology Units. He has a Degree in Medicine and Surgery and a specialization in radiation oncology from the Univerità Statale di Milano, in Italy
He is a member of the Italian Association of Oncological Radiotherapy.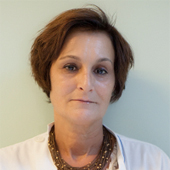 Radiotherapy technician
Degree in Radiotherapy the Escola Superior de Tecnologia da Saúde in porto since 2001.
Professional experience as a Radiotherapy technician since 1998. Postgraduate studies in Management of Healthcare Facilities from Faculty of Economics of Porto University.
She is an experienced professional in the most advanced techniques of Radiotherapy in Portugal and in Europe, being a Technician of Radiotherapy in CRP since 1994.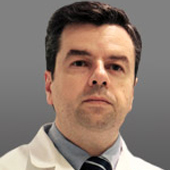 Radiotherapist and Clinical Director of CRP
Clinical Director of CRP since 2012. Degree in Medicine by the Institute of Biomedical Sciences Abel Salazar in Porto and a member of the Portuguese Medical Board since 1992.
Specialist in Radiotherapy by the Portuguese Oncology Institute since 1999.
Author of several publications in the area of Radiotherapy and participant in clinical trials in Portugal and in Europe.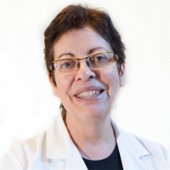 Coordinator of Medical Physics of CRP
Degree in Physics by Faculdade de Ciências of Porto University since 1976.
From 1977 until 2007 worked in Medical Physics in the Portuguese Oncology Institute Francisco Gentil, the Center for the North of Portugal. Between 2003 and 2008, was the service Director of Medical Physics of the Portuguese Oncology Institute in Porto.
Currently is the coordinator of Medical Physics of Julio Teixeira Group, which includes the Department of Radiooncology of CUF Institute in Porto, CRP and the Department of Radiotherapy of Braga hospital.