‹ BACK
Dermatological Problems
The extremely specialized area of Psychodermatology helps patients with chronic skin problems to deal with anxiety and the social stigma that comes with the disease, and it intervenes directly over the stress that creates or aggravates symptomatology
The Central Nervous System (CNS) and the skin embryologically derive from the ectoderm. This ascertainment can be at the basis of the association between stress and the etiology of dermatosis exacerbation, i.e., the skin and brain can influence each other. Besides, approximately 30-40% of the patients that seek treatment for skin diseases present an underlying psychological problem, which can cause and/or exacerbate skin complaints. 
The extremely specialized area of Psychodermatology at Oficina de Psicologia helps patients with chronic skin problems to deal with anxiety and the social stigma that comes with the disease, and it intervenes directly over the stress that creates or aggravates symptomatology.
Intervention
The purpose of treating psychodermatological diseases includes reduction of active dermatological symptomatology and related response behaviours, improvement of sleep patterns and management of psychological symptomatology, such as anxiety, anger, shame and social withdrawal.
Interventions used
Hypnosis, relaxation training, biofeedback, meditation, assertiveness training, stress management, guided imagination, emotional regulation and psychological education. 
Main approached conditions
Hyperhidrosis
Psoriasis
Atopic dermatitis
Urticaria
Trichotillomania
Warts
Vitiligo
If you would like to learn more information about Psychodermatology treatments in Portugal, contact us through email, by calling +351 220 973 751, +351 211 379 718, +351 911 046 197, or by filling out our form. You can also contact us through our free call service to your right.
Objectives
Promote the awareness of psychophysiological mechanisms underlying skin diseases; support them in the process of cognitive and emotional restructuring by providing patients with strategies and tools which will enable them to adopt attitudes and preventive behaviours towards psychological stress and consequent skin disease, thus promoting higher levels of physical and mental health, with an inherent improvement of well-being and quality of life.
Doctors who perform this medical procedure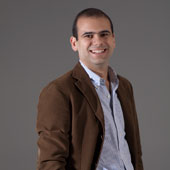 Clinical Psychologist and Psychotherapist | Owner and Clinical Director of Oficina de Psicologia
University graduation in Psychology, Lisbon Psychology University, Portugal

Several international clinical trainings in renowned clinical approaches
Post-graduation in Cognitive-behavioral and Integrative therapy
Sound experience in several areas: clinical psychology, supervision, clinical training, multidisciplinary hospital team development and top management.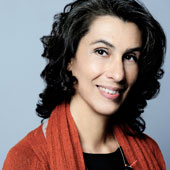 Clinical Psychologist | Owner and CEO of Oficina de Psicologia
University graduation in Psychology, Lisbon Psychology University, Portugal

Several clinical trainings in Portugal, France and England
MBA, Marketing, Universidade Católica Portuguesa
Post-graduation in Financial Institutions Management, INDEG/ISCTE, Portugal
Over 35 years experience in several areas: clinical psychology, teaching, professional training, human resources management, contact centers management and top management.