‹ BACK
Porto Radiotherapy Clinic
Clinica de Radioterapia do Porto (CRP) works so that every patient that undergoes radiation therapy has a high quality treatment both in technical and in human terms.
Founded in September 1994, under the supervision of Julio Teixeira, MD, a Specialist in Radiology by the Royal College of Radiologists in London. The Clinic is a reference in the treatment of oncology patients in the area of radiotherapy. CRP is located since November 2008 in Instituto CUF Porto, in the North of Portugal and carries the most recent technology.
With a multidisciplinary team of Radioncologist physicians, Radiation physics, radiotherapy technicians and nurses with experience in the field, ensuring everyday patients that undergo radiotherapy have a high quality treatment both in technical and in human terms.
CRP provides an immediate response to all the patients, without waiting lists. It also provides a service of oncologic emergency during the weekends.
What is radiotherapy?
Radiotherapy is a therapeutic method used mainly in the treatment of oncologic diseases that uses radiation similar to the one used in a common X-ray but with higher energy release. A machine, called the linear accelerator, usually generates the radiation. The majority of this equipment produces two kinds of particles, photons and electrons, which are used in the treatment sessions.
This therapeutic method can be used before surgery, after surgery or as a unique treatment that may or not be associated with other methods like chemotherapy. The adopted strategy will depend on several factors associated with the clinical situation. Radiation makes changes in the cells of the organs and tissues of the human body.
Radiotherapy is a type of treatment used both in oncology and in benign tumors. It uses ionizing radiation – the most frequent radiation is the x-ray, the same as the one used in radiographs but with higher energy – to destroy or block cell growth. For oncologic treatments, the dose is planned so that the healthy cells can recover from the alterations radiation makes and at the same time, malignant cells are eliminated.
Radiotherapy is also used to reduce the tumor volume, to alleviate symptoms like pain or blood loss.
If you would like to learn more about CRP treatments in the area of Radiotherapy, contact us thru email, phone +351 220 973 751, +351 211 379 718, +351 911 046 197, or by filling out our form. You can also contact us through our free call service to your right.
The latest technology and techniques
CRP's equipment uses the most recent technology that is unique in Portugal and allows for more effective treatments.
These are the main used techniques:
Conformal 3D Radiotherapy and Gating Radiotherapy
Single dose or fractionated Radiosurgery (intracranial and spine)
High Dose Rate Brachytherapy (Gynecological; Prostate; Esophagus; Rectal; Lung)
Low dose rate permanent brachytherapy implants (I-125 or Pd-103)
Intensity-modulated Radiation Therapy (IMRT/IMRS) and Image
Guided Radiation Therapy (IGRT)
Volumetric Modulated Arc Therapy (RapidArc®)
Stereotactic Body Radiation Therapy (SBRT/SABR)
Intra-operative breast surgery
New radiotherapy equipment and new software allow for more precise treatment techniques. By increasing the treatment doses to be administered in the tumor, it is possible to decrease the side effects of the treatment.
CRP provides Radiotherapy treatments with the most advanced radioncology technology, according to the national and international guidelines, always following the clinic's best practices.
Oncology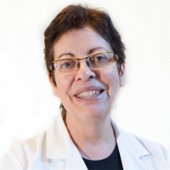 Coordinator of Medical Physics of CRP
Degree in Physics by Faculdade de Ciências of Porto University since 1976.
From 1977 until 2007 worked in Medical Physics in the Portuguese Oncology Institute Francisco Gentil, the Center for the North of Portugal. Between 2003 and 2008, was the service Director of Medical Physics of the Portuguese Oncology Institute in Porto.
Currently is the coordinator of Medical Physics of Julio Teixeira Group, which includes the Department of Radiooncology of CUF Institute in Porto, CRP and the Department of Radiotherapy of Braga hospital.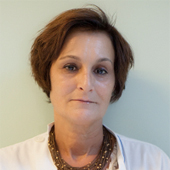 Radiotherapy technician
Degree in Radiotherapy the Escola Superior de Tecnologia da Saúde in porto since 2001.
Professional experience as a Radiotherapy technician since 1998. Postgraduate studies in Management of Healthcare Facilities from Faculty of Economics of Porto University.
She is an experienced professional in the most advanced techniques of Radiotherapy in Portugal and in Europe, being a Technician of Radiotherapy in CRP since 1994.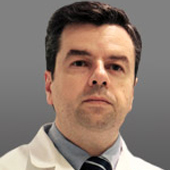 Radiotherapist and Clinical Director of CRP
Clinical Director of CRP since 2012. Degree in Medicine by the Institute of Biomedical Sciences Abel Salazar in Porto and a member of the Portuguese Medical Board since 1992.
Specialist in Radiotherapy by the Portuguese Oncology Institute since 1999.
Author of several publications in the area of Radiotherapy and participant in clinical trials in Portugal and in Europe.
Others