‹ BACK
Liposuction (large, medium or small)
The surgical suctioning of fat deposits from specific parts of the body, the most common being the abdomen, buttocks, hips, thighs and knees, chin, upper arms, back, and calves
A hollow instrument called a cannula is inserted under the skin to break up the fat. A high-pressure vacuum is then applied to the cannula to suck out the fat.
A good candidate for liposuction should have realistic expectations about the results of this procedure as well as these basic qualities:
Average or slightly above-average weight
Firm, elastic skin
In good overall health
Concentrated pockets of fat that do not respond well to diet and exercise
Patients with poor skin quality (cellulite) are not good candidates for liposuction because they may develop skin irregularities due to under- or over-correction of localized fat deposits. Age is generally not a major consideration when discussing liposuction; however, older patients often have less elasticity in their skin and thus may not achieve the same benefits of liposuction that a younger patient with tighter skin might achieve.
If you would like to learn more information about Plastic Surgery in Portugal, contact us through email, by calling +351 220 973 751, +351 211 379 718, +351 911 046 197, or by filling out our form. You can also contact us through our free call service to your right.
The first step before undergoing liposuction will be to arrange a consultation with your surgeon. During the consultation, your surgeon will discuss which options are best for you, your skin type, the effectiveness and safety of the procedure, the potential financial cost and what your expectations should be. Do not hesitate to ask the surgeon any questions you may have. Now is not the time to be shy.
Once you have decided to undergo liposuction, your surgeon will give you any instructions you will need to prepare for the surgery. This may include dietary or alcohol guidelines restrictions or the taking or avoiding of certain vitamins. Be sure to tell your surgeon of any allergies you have as well as any and all medications you are taking. This includes over-the-counter and prescription medications as well as herbal supplements.
Depending on the type of liposuction you are undergoing, the procedure may be performed as an outpatient procedure at the doctor's office or surgery center, or if large amounts of fat are being removed, the procedure will be done in a hospital and may require an overnight stay.
Before the procedure begins you will be given an anesthesia. Again, depending on the degree of fat being removed and the type of liposuction being performed, anesthesia varies and may only be locally applied or it may required a general application in which case the surgery will be done while you are sleeping.
Once the anesthesia has taken effect, the liposuction procedure is performed using a suction device attached to a small, stainless steel instrument called a cannula. Through small incisions, the cannula is inserted into fatty areas between skin and muscle where it removes excess fat either using a suction pump or a large syringe. This results in a smoother, improved body contour. The length of the procedure will vary with the amount of fat needing removed.
Though the basics of liposuction described above remain the same, there are a couple of different techniques that can be used during liposuction. These include:
Tumescent liposuction
During this technique, the surgeon will inject a solution is injected into your fatty areas before the fat is removed. It is made up of a saline solution, a mild painkiller and epinephrine, a drug that contracts your blood vessels. The solution not only helps the surgeon removed the fat more easily but it helps reduce blood loss and provides pain relief during and after surgery.
Ultrasound-assisted liposuction
During ultrasound-assisted liposuction, ultrasonic energy is used to liquefy the fat, after which it is removed from the body.
Under most circumstances, when liposuction is an outpatient procedure, recovery is usually quick. Most people can return to work within a few days and to normal activities within about two weeks. You should expect bruising, swelling and soreness for a least a few weeks. However, every person's outcome will vary based on factors such as volume of fat cells removed and area of removal. Your doctor will discuss what results you can expect to achieve and how to best maintain your new body shape.
The fat cells are removed permanently, so if you gain weight after the procedure, it usually will not concentrate in the area that was treated. However, it is important to note that liposuction will not prevent you from regaining weight. To keep your new shape and new weight after liposuction, you must follow a proper diet and exercise plan.
Doctors who perform this medical procedure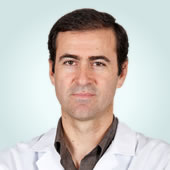 Coordinator of the Plastic Surgery Unit
With a degree in Medicine by Faculdade de Medicina da Universidade do Porto, Dr. António Conde has performed more than 18.000 surgical procedures and is currently the Coordinator of the Plastic Surgery Unit at Hospital Lusíadas Porto (located at Boavista Avenue) and the Director of the Plastic Surgery Unit at Hospital de S. Sebastião.
Responsible for introducing pioneer techniques at a global level in upper and lower members procedures, as well as head and neck. He has written more than 80 essays in portuguese and international meetings and has been published 20 times in specialized publications, either as author or co-author.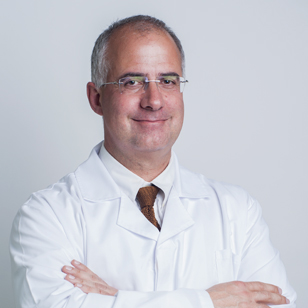 Coordinator of the Plastic Surgery Unit
With a degree in Medicine by Faculdade de Medicina de Lisboa since 1988, Dr. Rui Leitão is the Coordinator of the Plastic Surgery Unit at Hospital Lusíadas de Lisboa since 2006. Previously he worked in several other public and private hospitals of Lisbon, Portugal's capital.
His main interest areas are: Breast reconstruction, Hand surgery, Esthetic surgery, Microsurgery, Dermo-cosmetic procedures and Laser treatments.