‹ BACK
Support to Infertility Treatments
Oficina de Psicologia intervenes in infertility problems inserted in multidisciplinary teams
Infertility is defined as the inability to naturally conceive, carry, or give birth to a healthy child. The World Health Organization defines infertility as the failure to achieve clinical pregnancy after attempting for 24 months. This is the recommended definition, thus being the most used by clinical practice and by research in multiple areas.
All over the world, it is estimated that infertility affects 10 to 15% of couples in childbearing age. Over the last years, the number of couples seeking fertility treatments increased significantly. Stress from the desire to have a child acts like a generator of emotional reactions, such as anger, depression, anxiety, marital problems and feelings of inefficacy. In general, among infertile couples, women show higher levels of stress in relation to their partners. Several studies support the theory that stress is associated to minor pregnancy rates among women undergoing a fertility treatment. 
Considering that psychological factors have an important role in infertility pathogenesis, psychotherapeutic intervention is crucial to manage a problem with such harmful effects, not only at a physical and psychological level but that can also cause a profound social and cultural impact.
If you would like to learn more information about Support to Infertility treatments in Portugal, contact us through email, by calling +351 220 973 751, +351 211 379 718, +351 911 046 197, or by filling out our form. You can also contact us through our free call service to your right.
Intervention
Integrated in our international solutions, Oficina de Psicologia intervenes in infertility problems inserted in multidisciplinary teams with two major objectives:
Reduce the levels of anxiety, stress and previous trauma in order to facilitate the preparation of the organism to conceive
Manage expectations and life values, improving the levels of well being not only for the individuals but also for the couple, in situations of frustration caused by infertility
When a couple seeks us for a joint work of Couple Therapy, an intervention plan is drawn for both of them, which may be complemented with individual psychotherapeutic work.
Doctors who perform this medical procedure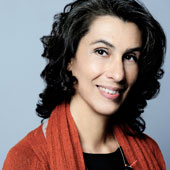 Clinical Psychologist | Owner and CEO of Oficina de Psicologia
University graduation in Psychology, Lisbon Psychology University, Portugal

Several clinical trainings in Portugal, France and England
MBA, Marketing, Universidade Católica Portuguesa
Post-graduation in Financial Institutions Management, INDEG/ISCTE, Portugal
Over 35 years experience in several areas: clinical psychology, teaching, professional training, human resources management, contact centers management and top management.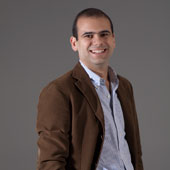 Clinical Psychologist and Psychotherapist | Owner and Clinical Director of Oficina de Psicologia
University graduation in Psychology, Lisbon Psychology University, Portugal

Several international clinical trainings in renowned clinical approaches
Post-graduation in Cognitive-behavioral and Integrative therapy
Sound experience in several areas: clinical psychology, supervision, clinical training, multidisciplinary hospital team development and top management.