‹ BACK
Sports Medicine
Trusted by the world's most reputed athletes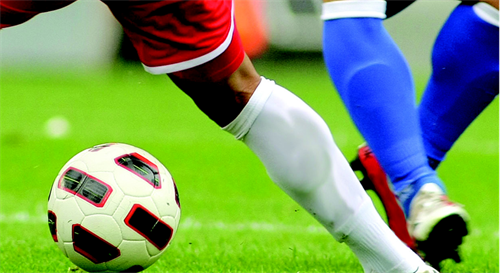 Medical Port partnered with the best sports medicine professionals in Portugal to offer solutions where athletes from various fields and competition levels can be treated and quickly recover their performance.
Many athletes suffer sports injuries throughout their careers. When an injury isn't properly treated, it can be the decay of the career of a high performance athlete. That is why it is important to be in the hands of the best professionals and have an effective recovery plan and adapted to individual needs.
Injury prevention
In order for an athlete to be in his or hers maximum performance it is important to verify periodically the health status and so that future injuries can be prevented. With our partners athletes can do advanced health check-ups and get a complete diagnosis of health and sports condition.
Advanced sports check-up and diagnosis:
Clinical pathology: lactate level, vitamin D, magnesium, calcium, HDL and total cholesterol, triglycerides, hemogram, among others
Doppler echocardiogram
Electrocardiogram stress test
Computed baropodography
Isokinetic evaluation: maximum force, maximum force vs. body weight, muscular work by replay, muscular work by series, muscle fatigue index, muscular power index, muscular strength index
Injury treatment
Medical Port partnered with the best professionals in the area of Sports Medicine and Rehabilitation in Portugal to answer to the various needs athletes have when they suffer an injury. The treatment can encompass surgery and physiotherapy.
Innovative treatments:
Platet-rich plasma (PRP)
Viscosupplementation
Orthokine
Meniscal transplant surgery
Intratissue percutaneous electrolysis (EPI)
Knee ligament testing system Porto Knee Testing Device (PKTD) - new patented device to measure antero-posterior and rotatory instability of the knee, while doing a MRI/CT-scan examination (exam exclusively available at Clinica Espregueira Mendes)
WATCH THE VIDEO OF OUR CUSTOMER:
Physiotherapy and rehabilitation with state-of-the-art technology
Alter G anti-gravity treadmill
Mesotherapy
Kinesis
Ozone therapy
Shockwave therapy
Osteopathy
Pulse signal therapy (PST) Osteoporosis
Electrotherapy
Hydrotherapy
If you would like to know more about Sports Medicine, contact us through email, telephone by calling +351 220 973 751, +351 211 379 718, +351 911 046 197, or by filling this form. You can also contact us through our free call service to your right.
Sports Medicine Clinics
Our partners treat the world's best athletes. Their facilities are known and recognized by the use of equipment with the latest technology and because their professionals use advanced techniques with proven results.
Clínica Espregueira Mendes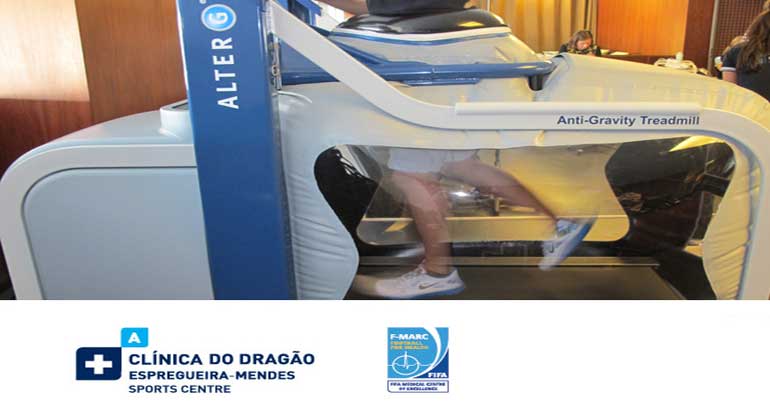 Specialized clinic in Sports Medicine, Traumatology and Orthopedics
This clinic is highly specialized in Sports Medicine and holds important honors in this field:
FIFA Medical Center of Excellence: thanks to its experience using diagnosis and advanced physiotherapy equipment it is the only center in the Iberian Peninsula with this important distinction from FIFA
Official center of ESSKA (European Society of Sports Trauma, Knee Surgery and Arthroscopy)
Official center of ISAKOS (International Society of Sports Trauma, Knee Surgery and Arthroscopy)
Over the past few years, Clínica Espregueira Mendes performed surgeries in high performance athletes from various sports areas and from all over the world. Amongst them there is Pepe, football player from Real Madrid; Yousef al Sayed, football player from Al Ahli Club of Dubai; Malthe Johansen, football player of Futebol Clube do Porto; Jonas Olsson, football player in the Premier League and the Swedish national team, and Ricardo Rego, European champion and World champion runner up of biathlon.
Acknowledged for its excellence by international surgeons, Clínica Espregueira Mendes has Professor Niek van Dijk in charge of the Ankle Department. The Professor performed a right ankle surgery to Cristiano Ronaldo in 2008.
The Department of Physical Medicine and Rehabilitation of Clinica Espregueira Mendes is specially devoted to the rehabilitation of musculoskeletal pathology and pathology resulting from playing sports. It is equipped with the latest technology and has top professionals in Sports Medicine. The differentiation of the rehabilitation team, the program focused on the athlete, and the innovative techniques and procedures are the fundamental pillars of the rehabilitation programs.
Click here to learn more about Clínica Espregueira Mendes and about Professor João Espregueira-Mendes.
António Gaspar Physio Therapy and Performance
A team of excellence specialized in physiotherapy and sports medicine.
António Gaspar Physio Therapy and Performance is a Physiotherapy clinic coordinated by one of the most experienced and renown physiotherapists of Portugal. António Gaspar is a professional who holds a career path with more than 30 years of experience. Additionally he is the physiotherapist of the Portuguese National football team since 2000.
The clinic distinguishes itself by promoting health and well-being through a personalized and specialized approach, integrating best practices with each person's specific needs, optimizing the rehabilitation's process. At António Gaspar Physio Therapy and Performance, each patient is unique.
Services:
Evaluation in Physiotherapy by António Gaspar
Physiatry Appointement
Sports Medicine Appointement
Musculoskeletal Physiotherapy 
Respiratory Physiotherapy
Global Postural Re-education 
Active Global Stretching
Exclusive and personalized services
Medical Port offers several support and escorting services to athletes and sports teams:
Psychological support
Nutritional support
Access to training centers for teams
Travel and accommodation
Transfers
Customer Care Specialist support
Manage contacts with the medical provider for bookings and process management
Booking and management of the pre-evaluation and follow-up remote consultations
Detailed medical report in English
Doctors who perform this medical procedure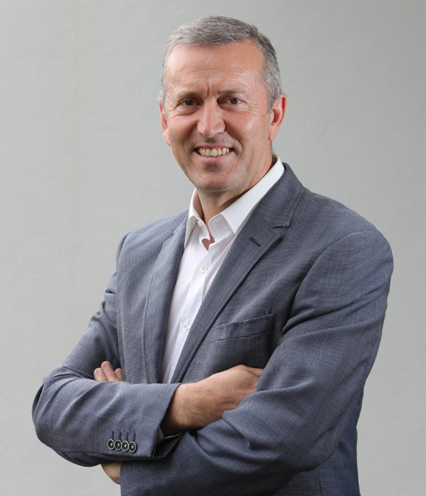 Physiotherapist and Chief Executive Officer at AG – Physiotherapy and Performance
António Gaspar is the reference in Portugal in his sector of activity and physiotherapist of the Football National A Team, a position he has held since May 2000 and he received the Commendation of the Order of Merit, awarded by the President of the Republic, Dr. Jorge Sampaio, in June 2004. He also fills the position of Chief Executive Officer at António Gaspar – Physiotherapy and Performance.
He collaborates with athletes of various football clubs internationally, including: Chelsea, Manchester, Tottenham Hotspur Football Club, Fulham, Everton, West Ham, Real Club Deportivo de La Coruña, Atletico Madrid, Sevilla, FC Barcelona, Valencia CF, Juventus, FC Dynamo Moscow, Al-Ahly (Egypt), Los Angeles Galaxy, in addition to several clubs in Angola, Cyprus and Romania.
Prof. Dr. João Espregueira-Mendes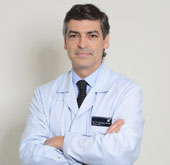 Orthopedist e Chairman of Clínica Espregueira Mendes
Graduated in Medicine in 1985 from Faculdade de Medicina da Universidade do Porto. In January 1994, he obtained the degree in Orthopedics and Traumatology with the final grade of 20,0 points – the highest grade possible. Since then, he is Specialist in Orthopedics and Traumatology by the Portuguese Medical Board.
In 1995, applied for the role of Hospital Assistant of Orthopedics and Traumatology of Hospital de São João, being accepted in first place with 20,0 points.  In July 20th of 1995, received his PHD in Orthopedics and Traumatology from Faculdade de Medicina do Porto, being approved with unanimity, distinction and honors. His PHD thesis has the title: "Chronic Injuries of the Anterior Cruciate Ligament (ACL)".
In October 1998, applied for the Direction of the Orthopedics and Traumatology service of Hospital São Sebastião and was nominated Director. Created from scratch the Orthopedics Service, part of a new management model of public hospitals with each director being responsible for an annual contract-program. In February 22nd of 2002, received the degree of Orthopedics Consultant of the Hospital Medical Career. From 2004 to 2008 he was the President of the Portuguese Society of Arthroscopy and Traumatology. In November 2005, was hired by Escola de Ciências da Saúde da Universidade do Minho has a guest associate professor, responsible for the area of Orthopedics and Traumatology.
In November 2005, he became the Director of Clínica Saúde Atlântica – Clínica do Dragão. He is the Chairman of Clínica Espregueira - FIFA Medical Centre of Excellence - ESSKA and ISAKOS official center. President of the European Society of Knee Surgery, Sports Trauma and Arthroscopy (ESSKA) from 2012 to 2014.
Languages: Portuguese and English.