‹ BACK
Obesity & Bariatric Treatments and Surgery
An holistic and integrated view on Obesity issues
To ensure long-lasting outcomes in Weight-Loss Programs, it is essential to achieve the appropriate combination of care for the body and the mind, alongside with an adequate and healthy lifestyle.
Medical Port provides holistic and integrated programs in Portugal for weight-loss in which each individual is invited to discover the origin of his or hers weight excess, the adequate medical and behavioral treatment for his or hers particular case, and the way to sustain long-term changes in the health condition.
The programs combine:
Bariatric Surgery
Nutritional advice
Aesthetic and Plastic Surgery
Dietary Regimes and Physical Exercises with
The goal is to improve your overall health condition, life quality and self-esteem.
If you would like to learn more about our psychology programs for eating behavior disorders, click here.
If you'd like to learn more about Weight-Loss Programs contact us thru email, by calling +351 220 973 751, +351 211 379 718, +351 911 046 197, or by filling out our form. You can also contact us using our free call service to your right.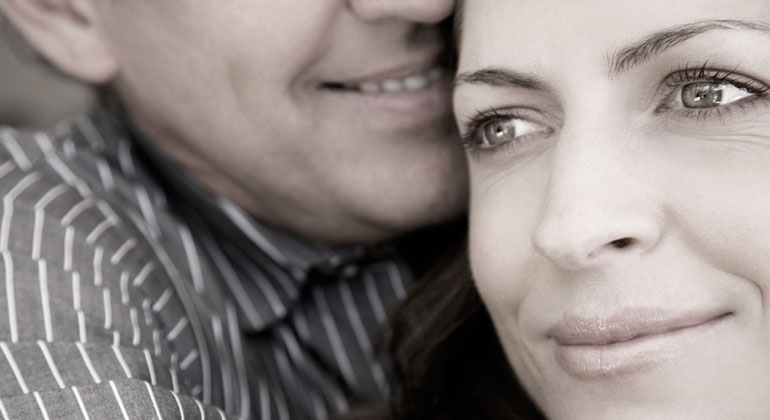 Care in different stages
A sustainable perspective on obesity issues
Prevention
Individuals with excess weight or pre-obese (in risk of becoming obese).
The identification of those more likely to suffer from obesity is crucial to avoid acute developments of the condition and the need of long-term care.
DIAGNOSIS, TREATMENT & FOLLOW-UP
Individuals already identified as obese by a medical professional, according to existing clinical standards (IFSO guidelines).
For those already identified as obese, a comprehensive diagnosis is the most accurate way to understand the origin of the condition, as well as to prevent comorbidities such as type II diabetes, high blood-pressure, sleeping disorders and ostioarticular. According to the diagnosis, a customized treatment and follow-up plan will be designed to assure a lasting behavioral change.
Dr. Ângelo Ferreira
Coordinator of the Obesity Treatment Center. Obesity Surgery, Gastroesophageal Reflux Surgery (GERD), Minimally Invasive Surgery and Upper GI Surgery.
"Bariatric Surgery comprises a variety of procedures. The main purpose of the surgery is to reduce the volume of the stomach or the quantity of the food absorbed in the bowel, in order to promote a significant long-term weight-loss.
To achieve better results, the client should be self-motivated, psychologically prepared and at all times accompanied by a team of medical professionals. It is expected that the procedure allied with a dietary regime and physical exercise, improves overall health condition, life quality and self-esteem. A continuous follow-up is advisable at all times."
Dr. Madalena Lobo
CEO at Oficina the Psicologia, the leading Psychology clinic in Portugal; 20 years of managerial experience and Clinical Psychologist since 1987.
"There is simply no mind able to work without a body. We should never forget this, and we should care for our body with the same respect we care for our mind.
However, it is also true that  the mind is a critical tool to regenerate the body, when it needs to undergo such important transformations. In fact, it is scientifically well documented that psychological intervention should always be part of any weight loss program if the primary goal is consistent results."
Dr. Ana Rita Lopes
Specialized in Paediatrics, Pregnancy, Eating Disorders, Cardiovascular Diseases, Overweight, Food allergies and intolerance.
"Bariatric surgery can be an effective method for losing weight, however results are more effective when combined with a suitable nutritional care. Having a specific diet plan adjusted to each client is of extreme importance for a successful weight loss and to avoid potential complications and nutrient deficiencies.
After undergoing a bariatric procedure, a patient's diet consists of the transition from liquids to puree/blended foods, and then back onto solids, in order to preserve the staple line, enhance healing, and in all cases prevent unnecessary gastrointestinal symptoms and maximize fat loss. The duration of each stage depends on the procedure performed and the patient's tolerance."
A customized treatment plan addressing the causes of obesity is designed jointly by specialists from different fields after a complete diagnosis program.
There are six therapeutic alternatives.
NON-SURGICAL PROCEDURES
Intragastric Balloon
SURGICAL PROCEDURES (LAPAROSCOPIC)
Gastric Band; Gastric sleeve; Mini gastric bypass; Gastric bypass
NON-INVASIVE MEDICAL CARE
Psychological; Nutrition; Exercise
Despite being a course of action for those individuals that do not need any invasive procedure Psychological care, alongside with Nutrition and Exercise, will also be applied to those who need one of the remaining therapeutic alternatives.
Doctors who perform this medical procedure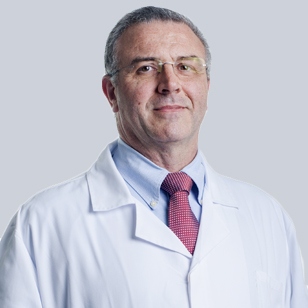 Coordinator of the Obesity Treatment Center
Dr. Ângelo Ferreira has a degree in Medicine from Faculdade de Medicina of Coimbra Univeristy and is a General Surgeon of Hospital Lusíadas Lisboa. Dr. Ângelo Ferreira has an extensive experience in the field of General Surgery and Obesity Surgery.
He performs obesity surgery, gastroesophageal reflux surgery (GERD), minimally invasive surgery, and upper GI surgery.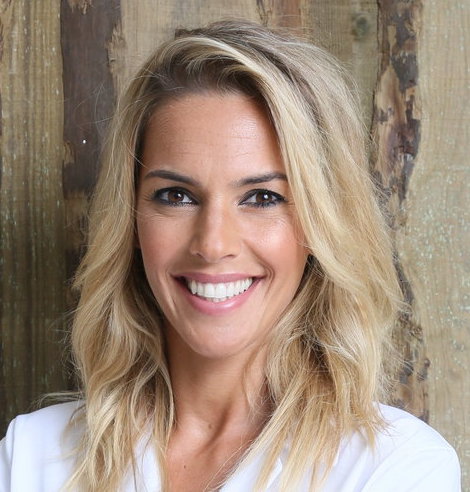 Dr. Rita Andrade | Functional Nutrition
Dr. Rita Andrade has a bachelor in Nutrition Sciences and complementary education in Functional Nutrition from the Institute for Functional Medicine (USA), and Biochemical Evaluation for Clinical Nutrition from Atlântica University (Portugal). Member of a scientific research group on Nutrition in Pregnancy at Atlântica University (CESOB). Professional experience as nutritionist, both in hospitals and clinics. Main interests: nutrition in pregnancy and nursing, weight management and behavior change.