‹ BACK
António Gaspar Physio Therapy and Performance
A team of excellence specialized in physiotherapy and sports medicine. Face-to-face and online consultations.
António Gaspar Physio Therapy and Performance is a Physiotherapy clinic coordinated by one of the most experienced and renown physiotherapists of Portugal. António Gaspar is a professional who holds a career path with more than 30 years of experience. Additionally he is the physiotherapist of the Portuguese National football team since 2000.
The clinic distinguishes itself by promoting health and well-being through a personalized and specialized approach, integrating best practices with each person's specific needs, optimizing the rehabilitation's process. At António Gaspar Physio Therapy and Performance, each patient is unique.
António Gaspar Physio Therapy and Performance is composed by a multidisciplinary team of excellence guided by António Gaspar, and it is characterized by being a space to work motivation, overcoming and individual achievements. For António Gaspar and his team, it is important that patients return to their best physical and emotional condition and continue to achieve their goals.

EVALUATION IN PHYSIOTHERAPY BY ANTÓNIO GASPAR
This evaluation is an exclusive service of the clinic. The first step towards your recovering can start with an evaluation appointment by Physiotherapist António Gaspar.
PHYSIATRY APPOINTMENT
Physiatry is a medical specialty that applies different evaluation strategies and tools with the goal of guiding the patient according to its medical condition.Its range of action covers musculoskeletal, neurological, cardiorespiratory conditions, among others.
SPORTS MEDICINE APPOINTMENT
Sports Medicine is a medical specialty that evaluates, assess and points out the right therapy for an athlete. Sports Medicine is useful either for amateur athletes who look for guidelines, or to top sportspeople who aim to increase their performance.
MUSCULOSKELETAL PHYSIOTHERAPY
In this modality, a physiotherapist prepares and adjusts a rehabilitation plan considering your profile, characteristics, medical and performance condition, needs and goals.
RESPIRATORY PHYSIOTHERAPY
The majority of the respiratory conditions has a seasonal character and they limit the affected ones in their daily routine. At AG – Physio Therapy and Performance's, you can find specialized physiotherapists with expertise in respiratory function's intervention.
GLOBAL POSTURAL RE-EDUCATION | ACTIVE GLOBAL STRETCHING
Global Postural Re-education (GPR) invokes several postures coordinated with a specific breathing pattern in order to lengthen soft tissues in a global way. It is indicated for prevention and treatment of osteo-articular disorders and postural changes. The sessions are individual and accomplished by a physiotherapist.
Active Global Stretching is a method that has its origin in the area of Global Postural Re-education and it is focused on the person's posture, under a physiotherapist guidance. A proper evaluation is essential to selected a range of specific and controlled postures for the patient, with the aim of lengthening soft tissues and, consequently, correcting postural changes. Athletes from diverse modalities have been achieving successful results with this tool, using it as a way to prevent injuries.
Team
An experienced team, dedicated to their patients and coordinated by the Physiotherapist António Gaspar.
Sports Medicine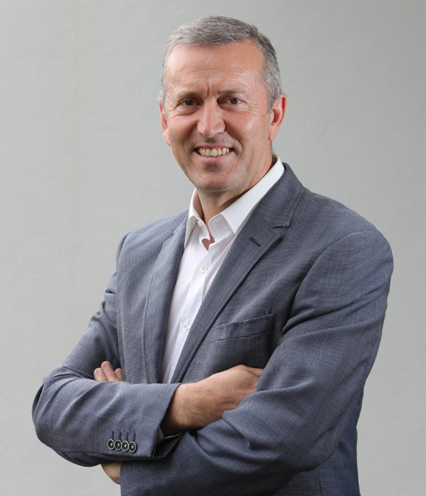 Physiotherapist and Chief Executive Officer at AG – Physiotherapy and Performance
António Gaspar is the reference in Portugal in his sector of activity and physiotherapist of the Football National A Team, a position he has held since May 2000 and he received the Commendation of the Order of Merit, awarded by the President of the Republic, Dr. Jorge Sampaio, in June 2004. He also fills the position of Chief Executive Officer at António Gaspar – Physiotherapy and Performance.
He collaborates with athletes of various football clubs internationally, including: Chelsea, Manchester, Tottenham Hotspur Football Club, Fulham, Everton, West Ham, Real Club Deportivo de La Coruña, Atletico Madrid, Sevilla, FC Barcelona, Valencia CF, Juventus, FC Dynamo Moscow, Al-Ahly (Egypt), Los Angeles Galaxy, in addition to several clubs in Angola, Cyprus and Romania.