‹ BACK
CNS Campus
Improving quality of life and autonomy of patients with Neurological Disorders
Centre specialised in the diagnosis, treatment and rehabilitation of Neurological Disorders, with a team of experienced medical experts and differentiated rehabilitation specialists that work in an integrated and interdisciplinary approach.
Neurology is the part of medicine concerned with the study and treatment of disorders of the nervous system, a complex, sophisticated structure that regulates and coordinates body activities. It congregates two major divisions:
The central nervous system which includes both brain and spinal cord
The peripheral nervous system that comprises all other neural elements, such as eyes, ears, skin, and other "sensory receptors".
CNS Campus specialises in Neurology and has proven expertise with several conditions, dealing most frequently with:
Parkinson's disease
Stroke (CVA)
Multiple sclerosis
Alzheimer's disease
Huntington's disease
CNS Campus provides integrated medical care, combining:
Consultations and assessments
Neurological exams 
Short-term training and education Camps
Full-length integrated programs (medical care, rehabilitation, education)
Neuro-rehabilitation
Physio, hydro, speech and occupational therapy
Education programs for patients and caregivers
Surgical treatments
Other non-surgical treatments
Assisted living
CNS Campus was founded by Joaquim Ferreira, PhD, a neurologist with over 20 years of experience, expert in Parkinson's and other Movement Disorders, and currently head of the European section of the International Parkinson and Movement Disorder society. Together with Professor Joaquim Ferreira, works a team of physicians with expert knowledge in other fields of Neurology.
From the diagnosis stage to the therapeutic options, the treatment approach is adapted to each patient and condition, promoting measurable recovery and ensuring that Patients and Caregivers can learn how to cope with each condition and how to live better lives.
CNS Campus construction was planned and designed according to the characteristics of those with neurological diseases, their requirements and needs. The facility comprises an area of 17 000 square meters with two interconnected buildings surrounded by gardens. In these two buildings host three different units: an outpatient clinic, a residential unit and a senior assisted-living unit. This compound is located near Lisbon, surrounded by gardens, near the countryside and the beach, allowing patients to enjoy Nature and Portugal's mild sunny weather.
Medical Port teamed up with CNS Campus to offer those requiring Neurological Care the most experienced medical professionals and most modern facilities in the country. If you would like to learn more about CNS Campus, Neurology, Parkinson's, Stroke, Multiple Sclerosis, Alzheimer's or other conditions contact us thru email, phone +351 220 973 751, +351 211 379 718, +351 911 046 197, or by filling out our form. You can also contact us through our free call service to your right.
Specialized consultations and treatments
Proven expertise in several fields of Neurology
Intensive rehabilitation and education program for individuals with Parkinson's disease and their caregivers
Integrated medical and rehabilitation program aimed at the recovery of functional independence and social participation in daily life
Neurology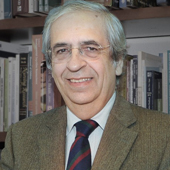 Neurologist
He earned his MD and PhD degrees in Medicine by Faculdade de Medicina of Universidade de Lisboa, where he started his career in 1974. He was a Neurology professor for several years at the same university and the Head of the Department of Clinical Neurosciences of Hospital de Santa Maria in Lisbon.
He was President of the International Neuropsychological Society (2000-2001). He is a member of several European and American Neurology associations and is a consultant for many national and international publications.
Currently, is the director of Instituto de Ciências da Saúde of Universidade Católica Portuguesa.
His main areas of interest are Cognitive Neurosciences and Movement Disorders. He is the author of 2 books and over 100 articles in international publications.
Isabel Pavão Martins, PhD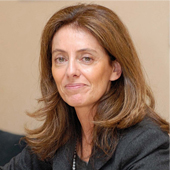 Neurologist
Holds a degree and a PhD in Medicine with the Specialty in Neurology by Faculdade de Medicina of Universidade de Lisboa, where she is also an associate professor. Responsible by the Headaches Consultation Unit at Hospital de Santa Maria.
Former President of the Portuguese Neurology Society (2008-2011) and now is in the Board of Directors of the European Federation of Neuropsychological Societies. Author of over 100 articles in international publications.
Her main areas of interest are migraines, cluster headaches, language disorders and cognitive ageing.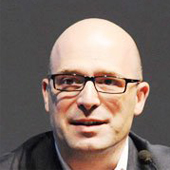 Neurology Professor
Professor Joaquim Ferreira holds a degree in Medicine and a PHD in Neurology by the Faculdade de Medicina of Universidade de Lisboa.
He is the Director of the European Section of the International Society for Parkinson's Disease and other Movement Diseases. He is a professor of Neurology and Clinical Pharmacology in Faculdade de Medicina of Universidade de Lisboa and he is responsible for the Unit of Clinical Pharmacology at Instituto de Medicina Molecular.
He is also responsible for the Commitee of Education of the International Society for Movement Disorders.
His main areas of interest are Parkinson's, movement disorder, neuropharmacology, muscular dystonia, botulin toxin and Huntington's disease.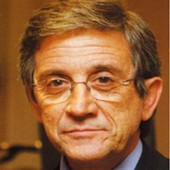 Neurology Professor
Holds a degree in Medicine by Faculdade de Medicina of Universidade de Lisboa since 1975. Specialist in Neurology since 1985 has worked at the Neurology Unit of Hospital de Santa Maria in Lisbon since then.
He is the Director of the Neuropathology Lab and also the Director of the Epilepsy consultation and surgery of Hospital de Santa Maria.
His main areas of interest are neuropathology, mainly brain tumours, epileptogenic injuries and epilepsy and all its clinical aspects.
Author and coordinator of 4 Medicine books, and author of nearly 80 scientific publications in national and international publications.
Others