‹ BACK
SAGIES
Clinical reference in Portugal for check-ups and clinical analysis
SAGIES is a Portuguese leading clinic in the field of check-ups and clinical analysis, englobing a diverse offer of out-patient complementary diagnostic tests in every medical specialty. It combines advanced technology with a highly specialized team.
SAGIES Group is specialized in medical check-ups which are available to clients through clinical, laboratory and imaging evaluation.
Main areas of activity
Clinical Analysis
Check-Up
Occupational Health
Medical Consultations
Radiology
Diagnosis & Check-Ups
Prof. Dr. Machado Caetano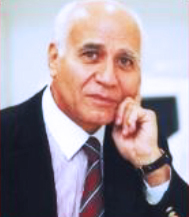 Founder and Director of Medicil
Doctor Joaquim António Machado Caetano has a degree and a PhD in Medicine from the University of Lisbon. He is a specialist in Internal Medicine and Hematology. He was the first university Professor in the field of Immunology in Portugal. He is renowned for his contributions to the fields of transplantation, immunology and the fight against AIDS. Between the years 1963 and 1965, a period spent at the Faculty of Medicine of Paris, he worked with the Nobel laureate in Medicine Jean Dusset. In 1987, he founded the Clinical Institute of Immunology of Lisbon – ICIL, in the original acronym, acting as director, doctor and researcher.
Dr. Machado Caetano established Lusotransplante, an institution that contributed to the research on tissues and organ transplantation in Portugal. He was as well responsible for the discovery of transplantation antigens in human platelets. In 1985, in Strasbourg, he was elected vice-president of the European Federation for Immunogenetics. Between 1974 and 1978, he was the director of the department for Immunology at Nova Medical School. He was also a founding member and president of the Portuguese Immunology Society.
Dr. Machado Caetano had an unparalleled role in the fight against AIDS in Portugal. Between 1988 and 1992, he was a member of the European Community Working Party on AIDS. In Portugal, he cooperated with the National Commission for the fight against AIDS, which he would also coordinate later on. During that period, he was responsible for creating the National Emergency Plan for the fight against AIDS. In 1994, he founded the "Sidanet"Association, that worked on the implementation of an Internet portal dedicated to AIDS. He was a founding member of "Community Against AIDS", and during that same year, he was elected president of the Administration Council.
His extensive career path and valuable contribution to the development of medicine in Portugal have led him to many honours.  He got two awards from the Portuguese Red Cross due to his work related to kidney transplantation. In 1993, he was given the "Grau de Grande Oifical da Ordem de Santiago da Espada", that recognises outstanding persons in the artistic field, literature and sciences.  In 2012, he was also awarded a Golden Medal from the Ministry of Health.