‹ BACK
Medicil
With more than 30 years of experience, the ICIL Group is a reference in Portugal in check-ups and occupational health
The Clinical Institute - ICIL, in the original acronym, was founded in Lisbon in 1987. It was established as a Healthcare outpatient unit that included a medical clinic, a clinical laboratory and a radiology unit.
Medicil operates under the direction of Professor Machado Caetano, its founder and one renowned medical professional in Portugal. More than 200 doctors and 100 nurses and technicians make up a staff of excellence, willing to the deliver a top quality service.
To give an answer to the increasing demand of check-up services and occupational health, this group expanded its activities throughout the country. In 1996, the unit in Oporto was created. In 2002, it was Coimbra's turn and, in 2015, the units of Viseu and Algarve were born. Besides these units, there are over 100 partner clinics spread throughout Portugal mainland and its islands.  
Organisation
The ICIL Group focuses exclusively on check-ups, through its brand Medicil. The area of occupational health is operated by the brand INOGRUP.
Medical Port works with Medicil clinics located in Lisbon, Oporto, Coimbra and Albufeira.
If you would like to learn more about Medicil and the check-ups offer contact us through email, by calling +351 220 973 751, +351 211 379 718, +351 911 046 197, or by filling out our form. You can also contact us through our free call service to your right.
Main areas of activity
Clinical Analysis
Check-Up
Occupational Health
Medical Consultations
Radiology
Diagnosis & Check-Ups
Prof. Dr. Machado Caetano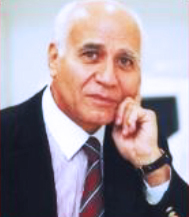 Founder and Director of Medicil
Doctor Joaquim António Machado Caetano has a degree and a PhD in Medicine from the University of Lisbon. He is a specialist in Internal Medicine and Hematology. He was the first university Professor in the field of Immunology in Portugal. He is renowned for his contributions to the fields of transplantation, immunology and the fight against AIDS. Between the years 1963 and 1965, a period spent at the Faculty of Medicine of Paris, he worked with the Nobel laureate in Medicine Jean Dusset. In 1987, he founded the Clinical Institute of Immunology of Lisbon – ICIL, in the original acronym, acting as director, doctor and researcher.
Dr. Machado Caetano established Lusotransplante, an institution that contributed to the research on tissues and organ transplantation in Portugal. He was as well responsible for the discovery of transplantation antigens in human platelets. In 1985, in Strasbourg, he was elected vice-president of the European Federation for Immunogenetics. Between 1974 and 1978, he was the director of the department for Immunology at Nova Medical School. He was also a founding member and president of the Portuguese Immunology Society.
Dr. Machado Caetano had an unparalleled role in the fight against AIDS in Portugal. Between 1988 and 1992, he was a member of the European Community Working Party on AIDS. In Portugal, he cooperated with the National Commission for the fight against AIDS, which he would also coordinate later on. During that period, he was responsible for creating the National Emergency Plan for the fight against AIDS. In 1994, he founded the "Sidanet"Association, that worked on the implementation of an Internet portal dedicated to AIDS. He was a founding member of "Community Against AIDS", and during that same year, he was elected president of the Administration Council.
His extensive career path and valuable contribution to the development of medicine in Portugal have led him to many honours.  He got two awards from the Portuguese Red Cross due to his work related to kidney transplantation. In 1993, he was given the "Grau de Grande Oifical da Ordem de Santiago da Espada", that recognises outstanding persons in the artistic field, literature and sciences.  In 2012, he was also awarded a Golden Medal from the Ministry of Health.