‹ BACK
Mature Skin Treatment with Skinboosters
Treatment with Skinboosters is a well-known method of rejuvenating mature skin in need of additional hydration, aimed at its rejuvenation and at a dermal fill similar to the one displayed during youth.
Hyaluronic acid is in the composition of our skin and is responsible for its elasticity. As years go by, the production of this element decreases, skin quality varies and the first wrinkles appear. Additionally, the structure of the hyaluronic acid itself changes, leaving the skin drier, rougher, and with less elasticity. Nowadays, there are several treatments that add this acid to the skin, compensating the loss of volume, rejuvenating and giving it a younger appearance.
Treatment with Skinboosters consists of microinjections of hyaluronic acid that provide extra hydration to the skin, returning back its firmness, elasticity and softness. The treatment with Skinboosters is performed exclusively by physicians, as only experts can ensure a safe application and effective results.
That is why Medical Port partners exclusively with the top healthcare providers in Portugal. Hospital Lusiadas Lisboa and Hospital Lusiadas Porto are two of the best private hospitals in Portugal, with international accreditation from Joint Commission International. You can be totally confident that your esthetic treatment will be successful and performed by the best specialists in the field. The clinical body in these hospitals has extensive experience in dermo-cosmetics, guaranteeing the best results.
If you'd like to learn more about Skinboosters treatment, contact us thru email, phone +351 220 973 751, +351 211 379 718, +351 911 046 197, or by filling out our form. You can also contact us using our free click to call service to your right.
About Hyaluronic Acid
This ingredient is part of many rejuvenating treatments, and in fact is an element present in the majority of the living creatures, being responsible for the lubrication and hydration of the body because it's present in the skin matrix.
Hyaluronic acid is a filling facial agent that when is injected into the skin, provides volume, smoothness and hydration. Hyaluronic acid stabilizes the intercellular structures and produces a viscoelastic network for collagen and elastin fibers to join. These networks tend to get lost with time, separating collagen from elastin.
Hyaluronic acid injections reduce effectively the visible signs of volume loss, giving the skin a natural look after the treatment.
Treatments with Skinboosters are usually made to improve the quality of the facial skin, but the effects are also positive in other areas of the body, like the neckline and hands.
Skinboosters treatment consists of 3 initial sessions, 2 to 4 weeks apart. It is recommended to repeat the treatment every 6 months to maintain the results.
The treatment presented is performed by a specialist medical doctor, will be subjected to face-to-face assessment of your condition and confirmation of treatment by an assisting professional, and will be performed in a safe environment.
All aesthetic treatments are customized according to each customer's needs.
Doctors who perform this medical procedure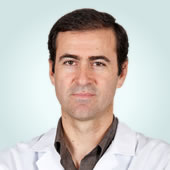 Coordinator of the Plastic Surgery Unit
With a degree in Medicine by Faculdade de Medicina da Universidade do Porto, Dr. António Conde has performed more than 18.000 surgical procedures and is currently the Coordinator of the Plastic Surgery Unit at Hospital Lusíadas Porto (located at Boavista Avenue) and the Director of the Plastic Surgery Unit at Hospital de S. Sebastião.
Responsible for introducing pioneer techniques at a global level in upper and lower members procedures, as well as head and neck. He has written more than 80 essays in portuguese and international meetings and has been published 20 times in specialized publications, either as author or co-author.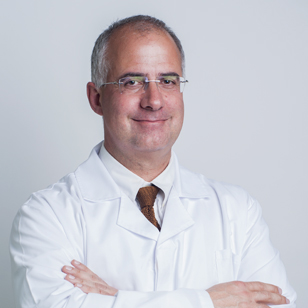 Coordinator of the Plastic Surgery Unit
With a degree in Medicine by Faculdade de Medicina de Lisboa since 1988, Dr. Rui Leitão is the Coordinator of the Plastic Surgery Unit at Hospital Lusíadas de Lisboa since 2006. Previously he worked in several other public and private hospitals of Lisbon, Portugal's capital.
His main interest areas are: Breast reconstruction, Hand surgery, Esthetic surgery, Microsurgery, Dermo-cosmetic procedures and Laser treatments.