‹ BACK
Check-Ups
Customized check-ups, diagnostics exams and clinical analysis in the best health clinics in Portugal - available when you are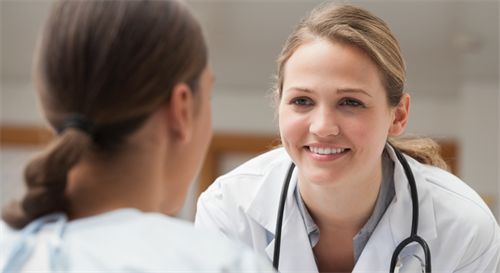 Medical Port features several check-up programs, comprising consultations and specialty exams, imaging tests and a wide range of clinical analysis.
A check-up is a regular medical revision that provides a detailed diagnosis of an adult's health status.
Regular health check-ups are important to disease prevention and improve the potential for a long and healthy life. Check-ups offer an exhaustive analysis about how the body is functioning, the risks for certain types of diseases and how to minimize their occurrence and reduce their impact. The duration of a health check-up depends on how exhaustive it is. Medical Port check-ups usually last from 3h up to two mornings.
If you are living in Portugal or visiting the country on vacation or for work, Medical Port offers you a complete booking and a personalized service: our team of experts will book the right check-up program for you based on your availability, preferences and needs. We work with the most prestigious health clinics and private hospitals in Portugal, and we will take care of all the paperwork, so you can focus on what's important – your health.  
Take advantage of your stay in Portugal to ensure a better overall health – book your check-up now with Medical Port.
Personalized CHECK-UPs, fully adapted to your needs, preference and time
Medical Port  comprehensive and personalized health check-up programs  cover a wide range of diagnosis exams that are aligned with the needs, preferences and availability of our diverse clients. If you are not sure which check-up program is the right for you, we can help you choose the medical check-up that suits your needs the best. Contact us via info@medicalport.org or click here and we will call you for free.
MEDICAL PORT CHECK-UP TYPES
Medical Port health check-ups are divided into three main categories: basic check-ups, intermediate check-ups and complete check-ups.
All medical check-ups can be adapted according to:
Gender (men or women)
Age (adult or senior)
Specific needs
Preferred location, date and duration 
Depending on which check-up program you choose, it can include:
General practice medical consultation
Specialty consultation
Clinical pathology consultation
Imaging tests
Specialty exams
Clinical analysis
Health diagnosis
The specific content of each medical check-up depends on the type of check-up you choose. Simple check-ups can only consist of a medical consultation and clinical analysis, while complete check-ups can include several medical consultations, imaging tests, clinical analysis, general health exams and specialty exams.
To book your check-up or to clarify any questions you may have, please contact us via info@medicalport.org or click here and we will call you for free within the same working day or Monday, if you contact us on the weekend.
Simple check-ups provide you with a quick health diagnosis and a general health status:
Fewer exams and analysis needed
Less time and preparation work needed prior to the check-up
Overall less time-consuming
Simple, basic health reports
Complete check-ups provide a complete and detailed analysis of your health status:
More health exams and clinical analysis included
More preparation time and work needed prior to the check-up
Overall more time consuming
Detailed medical reports
Specialty Medical Check-ups are recommended for individuals who require specific medical analysis. Specialty medical check-ups can include the following exams:
Gynecological
Cardiovascular
Smoker
Andrology
Diabetes
Traveler
Premarital
NEW! Longevity check-up during a relaxed stay at a resort
A check-up during a stay of fours nights (longer stays available) at a deluxe hotel by the beach, with access to multiple fitness activities.
Main features of the check-up:
Personal heath check-up, incuding lifestyle questionnaire and blood analysis;
Physical evaluation (body fat, muscles, body mass index evaluation, basal metabolic rate);
Biochemichal profile analysis (cardiovascular profile, body antioxidant profile, neurotransmitters evaluation, study of intestinal dysbiosis, among others);
Evaluation of heavy metals and trace elements;
Anti-aging, nutrition and stress consultations.
MEDICAL CHECK-UPS IN SELECTED PARTNERS OF EXCELLENCE
Medical Port only works with the best and most prestigious health providers in Portugal to provide you with quality clinical diagnostics. Our health check-up programs were developed in partnership with two private health providers from Medical Port's Network: Lusíadas Saúde Group (which includes Hospital Lusíadas Lisboa and Hospital Lusíadas Porto) and Medicil Group. Both health providers offer general and specialty medical practices. 
Through the Lusíadas and Medicil private health clinics and hospitals, you can undergo your health check-up in several cities in Portugal, including Lisbon, Oporto, Coimbra, Portimão and Albufeira (Algarve).
WHY CHOOSE MEDICAL PORT
Medical Port provides a personalized, full booking service, and only works with the most prominent health clinics and practitioners in the country. Our team of experts will book your medical appointment based on your availability, needs and preferences. We also take care of all the paperwork involved, so you can focus on the important things – your health.
Our philosophy is that each and every client is unique. We are also aware that health is a sensitive topic. That is why you can opt to have a Customer Care Concierge, who can be on your side throughout the process (including door-to-door service).
Don't waste time in bureaucratic procedures– with Medical Port, all you need is to show up for your check-up, with the assurance that everything else has been taken care of.
If you'd like to learn more about Check-ups, contact us through email, by calling +351 220 973 751, +351 211 379 718, +351 911 046 197, or by filling out our form. You can also contact us through our free call service on the right side of the page.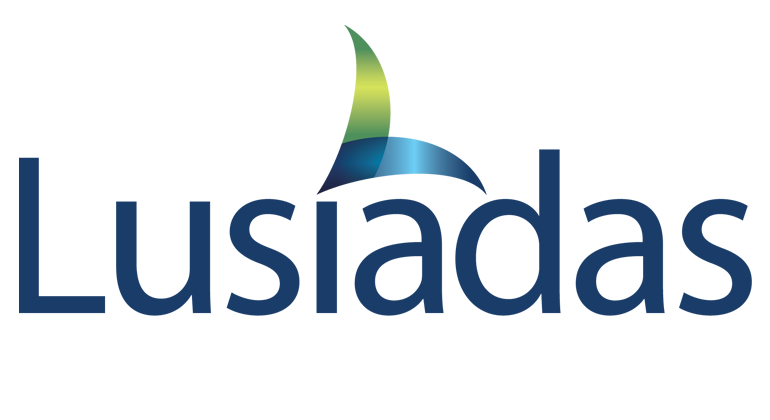 Both Hospital Lusíadas Lisboa and Hospital Lusíadas Porto are accredited by Joint Commission International meaning patients are taken care following international quality standards and rigor.
Check-ups made in these health units are fairly complete and offer the possibility of an evaluation in hospital context, which can result in an integration of other specialties in the diagnosis.
Click here to learn more about Hospital Lusíadas Lisboa and Hospital Lusíadas Porto.
With several clinics throughout Portugal, Medicil Group is a specialist in check-ups with more than 30 years of experience in the field.
They do more than 30 000 check-ups per year and among their clients besides individuals, there are companies (banks, insurers, etc.).
Depending on the scope or the specialty, Medical Port check-ups last one or two mornings – which makes it easy to combine them with leisure or business travels to Portugal
The most basic check-ups can last less than 3 hours
The most comprehensive check-ups can last two mornings, and the client can chose to spend the night in the hospital
Medical Port will inform and explain the preparations for each exam a few days before the check-up date.
Generally, clinical pathology exams require a simple fasting, while others like colonoscopy require a more thorough preparation.
The delivery date of the reports depends on the type of exams and analysis included in each check-up:
For simple check-ups, the report is quick and can be delivered on the check-up date
For more complete check-ups, the report is detailed and is delivered a few days after the check-up date
When it isn't possible to deliver the report while the client is still in Portugal, it can be sent by two ways:
By email – sending all the information in electronic format, except the imaging exams (CT scan, MRI, etc.)
By postal mail – sending all the information in physical format
On the day of the check-up, escorted by Medical Port's Customer Care Specialist, the client is welcomed by the provider concierge that coordinates the circulation between the several units so that the check-up doesn't last longer than expected.
After all the exams and analysis are done and before leaving the health care provider, the client goes to an Internal Medicine consultation held by a doctor specialized in check-ups. This consultation includes an analysis of all the results that can be issued during the check-up.
Whether it's by doctor's recommendation or by client's request, additional medical services or exams can be purchased in order to reinforce the diagnosis.
In the case additional consultations, exams and treatments are needed in the following days after the check-up, Medical Port will arrange the bookings while the client is still in Portugal.
Customer services provided
Medical Port's dedicated Customer Care Specialist will make sure all the contacts and processes with the healthcare provider during the health care are done, and helps and orientates the client with all the necessary preparations for the exams he or she will undergo
Support from the provider's Concierge that will provide quick ways to access the different areas of the unit and coordinate the exams and analysis in order to guarantee the best and quickest customer service
In some cases, breakfast is provided for analysis and exams that require fasting
In some cases, check-up clients have the access to dedicated rooms
The final report includes the exam results and recommendations from the responsible physician.
When it comes to your health, be one step ahead. Contact us via info@medicalport.org or click here and we will call you free of charge to book your check up appointment.