‹ BACK
Individual Therapeutic Program for Stroke Patients
Integrated medical care and rehabilitation program for Stroke Patients aimed at the recovery of functional independence and social participation in daily life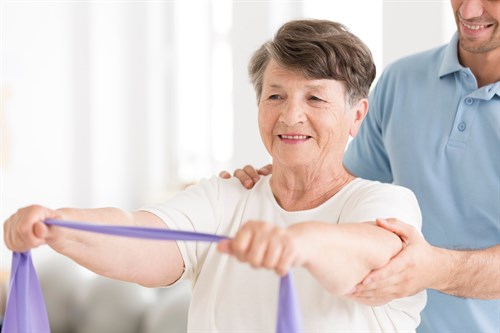 Generally, the pattern of installed incapacity reflects the area most affected by vascular insufficiency and the extension of the lesion. Hemiplegia is the most common post-stroke motor disorder. In some patients the motor deficit is followed by sensory changes that compromise the beginning and the execution of natural common movements. Often, patients suffer also from emotional instability, memory and conscience impairments, as well as decreased communication capacity.
For those affected by Stroke, rehabilitation is fundamental to recover functional independence and social participation in daily life. The Individual Therapeutic Program for Stroke Patients from CNS Campus is based on the conception and implementation of a plan that integrates medical care and rehabilitation, adjusted to each individual's needs and challenges, designed in close collaboration between different specialties and professionals, and run in a positive and energized atmosphere.
The program aims at:
Starting early neuro-rehabilitation
Preventing stroke complications
Identifying risk factors
Implementing preventive measures for the recurrence of stroke
Treating comorbidities
Developing independence, reintegration and social participation of the person affected by Stroke
Defining a plan for post-discharge with adequate follow-up plan
Promoting emotional improvement
The Program has a recommended minimum length of 6 weeks. However, after the patient's assessment by the medical team, different stays may be advised. Intensity of the program and expected results are also adjusted to the patient's clinical condition.
Although not required, the escorting and involvement of a family member or caregiver is advisable and a predictive factor of success of the program.
Preferably, those participating in this program should be in a sub-acute or non-chronic stage of their clinical condition, should be able to travel and should not present medical limitations for carrying out an intensive rehabilitation schedule.
Both patient and caregiver should communicate and understand English, Spanish, Italian, French or Portuguese.
Medical Port teamed up with CNS Campus to offer those requiring Neurological Care the most experienced medical professionals and most modern facilities in the country. If you would like to learn more about CNS Campus and the Therapeutic Program for Stroke Patients, contact us thru email, by calling +351 220 973 751, +351 211 379 718, +351 911 046 197, or by filling out our form. You can also request a free contact using our free call service to your right.
General consultation, after check-in at CNS Campus
Initial Neurology Assessment, by the Head Neurologist for Stroke
Initial Rehabilitation Assessment, by the Rehabilitation Team, for evaluation of physical condition, definition of treatment goals, and preparation of an Individual Treatment Plan. The Individual Treatment Plan will incorporate and coordinate several fields:
- Neurology
- Physical therapy
- Hydrotherapy Bad Ragaz and Halliwick concept
- Speech therapy
- Dietetics and nutrition
- Psychology
Forwarding to others medical areas (if needed)
Neuro-rehabilitation sessions, according to plan and supervised by the Rehabilitation Team and the Head Neurologist
Medical follow-up, by Head Neurologist
Educational program, for Patients and Caregivers
Social activities, for Patients and Caregivers
Final Neurology Assessment, by the Head Neurologist for Stroke
Post-discharge and Follow-up Plan, by the Head Neurologist for Stroke and Rehabilitation Team
Doctors who perform this medical procedure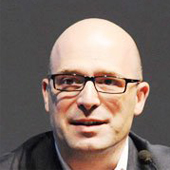 Neurology Professor
Professor Joaquim Ferreira holds a degree in Medicine and a PHD in Neurology by the Faculdade de Medicina of Universidade de Lisboa.
He is the Director of the European Section of the International Society for Parkinson's Disease and other Movement Diseases. He is a professor of Neurology and Clinical Pharmacology in Faculdade de Medicina of Universidade de Lisboa and he is responsible for the Unit of Clinical Pharmacology at Instituto de Medicina Molecular.
He is also responsible for the Commitee of Education of the International Society for Movement Disorders.
His main areas of interest are Parkinson's, movement disorder, neuropharmacology, muscular dystonia, botulin toxin and Huntington's disease.
Isabel Pavão Martins, PhD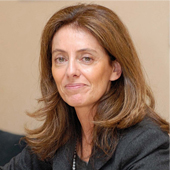 Neurologist
Holds a degree and a PhD in Medicine with the Specialty in Neurology by Faculdade de Medicina of Universidade de Lisboa, where she is also an associate professor. Responsible by the Headaches Consultation Unit at Hospital de Santa Maria.
Former President of the Portuguese Neurology Society (2008-2011) and now is in the Board of Directors of the European Federation of Neuropsychological Societies. Author of over 100 articles in international publications.
Her main areas of interest are migraines, cluster headaches, language disorders and cognitive ageing.