‹ BACK
Blepharoplasty (Eyelid surgery)
As skin ages, it gradually loses its elasticity. A lack of elasticity, combined with the constant pull from gravity causes excessive skin to collect in the upper and lower eyelids
Excess skin on the lower eyelid causes wrinkles and bulges and on the upper eyelids an extra fold of skin forms which can hang over the eyelashes and obstruct vision.
Bulges in the upper and lower eyelids can also be caused by the fat that cushions the eyeball from the skull. The thin membrane that holds the fat in place weakens with age, allowing the fat to protrude into the lids.
The best candidates for an eye lift (also know as Blepharoplasty or Eyelid surgery) are individuals with good physical and mental health who have realistic expectations. Most are 35 years or older, but if baggy eyelids or droopy eyelids are hereditary, you may decide to have the surgery at a younger age.
Eyelid surgery can enhance your appearance and help build your confidence. However, it may not result in your ideal look or cause people to treat you any differently. An eye lift will not alter your facial structure. It is important to know your face well before you decide to have surgery. Think carefully about your expectations and discuss them with your surgeon.
An eye lift will not stop your eyes from aging. However, the procedure is usually very long lasting. Upper eyelid surgery can last anywhere from five to seven years to an entire lifetime, while lower eyelid surgery rarely needs to be done more than once.
If your lids are once again sagging, the proper procedure is oftentimes a forehead lift, not another eye lift.
If you would like to learn more information about Plastic Surgery in Portugal, contact us through email, by calling +351 220 973 751, +351 211 379 718, +351 911 046 197, or by filling out our form. You can also contact us through our free call service to your right.
You will need to have another person drive you home after your surgery. You should also have someone stay with you the night of the procedure.
Expect and plan to stay at home and limit your activities for several days after surgery to give your eyelids a chance to heal. Some patients experience dry eyes after surgery, but the condition rarely lasts more than two weeks. If you have dry eyes lasting more than two weeks, contact your doctor.
At home, you should have the following items readily accessible:
Ice cubes
Ice pack or you can use freezer bags filled with ice, frozen corn or peas
Small gauze pads
Eye drops or artificial tears (ask your doctor to recommend the proper type to meet your particular needs)
Clean washcloths and towels
Over-the-counter painkillers (which your doctor can recommend). Advil, Motrin, Naproxen, Aleve, and aspirin should be avoided due to the increased risk of bleeding
An eye lift usually takes about two hours if both upper and lower eyelids are done together. Your doctor will most likely use local anesthesia (a painkiller injected around the eye) with oral sedation.
If you are having the procedure completed at a hospital or surgical center, you will most likely receive intravenous sedation.
If you're having all four eyelids done, the surgeon will probably work on the upper lids first. The surgeon will usually make incisions following the natural lines of your eyelids. Through these incisions, he or she will separate the skin from the underlying tissue and remove the excess fat, skin and muscle. The incisions are then closed with very small sutures. There will be sutures in both upper lids that will remain for three to six days. The lower lids may or may not require sutures depending upon the technique used.
Surgery on the lower eyelids may be done using one of several techniques. The transconjunctival technique is performed by making an incision inside the eyelid. No incision is visible following surgery. Through the incision, fat may be removed to correct baggy lower eyelids. Then, fine lines in the skin can be softened using a C02 or erbium laser.
Another method, called the transcutaneous technique requires an incision along the eyelash margin. Through the incision, excess skin, loose muscle and fat can be removed. The incision line fades after a short time.
After either of these procedures, laser resurfacing may be recommended.
After eyelid surgery, there will be stitches in both lids that will remain for up to about a week. It is common for swelling, and occasionally, bruising to occur, but within one to two weeks the eyelids will look normal.
Doctors who perform this medical procedure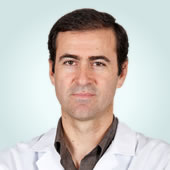 Coordinator of the Plastic Surgery Unit
With a degree in Medicine by Faculdade de Medicina da Universidade do Porto, Dr. António Conde has performed more than 18.000 surgical procedures and is currently the Coordinator of the Plastic Surgery Unit at Hospital Lusíadas Porto (located at Boavista Avenue) and the Director of the Plastic Surgery Unit at Hospital de S. Sebastião.
Responsible for introducing pioneer techniques at a global level in upper and lower members procedures, as well as head and neck. He has written more than 80 essays in portuguese and international meetings and has been published 20 times in specialized publications, either as author or co-author.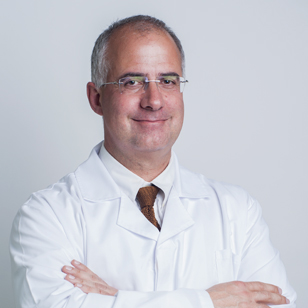 Coordinator of the Plastic Surgery Unit
With a degree in Medicine by Faculdade de Medicina de Lisboa since 1988, Dr. Rui Leitão is the Coordinator of the Plastic Surgery Unit at Hospital Lusíadas de Lisboa since 2006. Previously he worked in several other public and private hospitals of Lisbon, Portugal's capital.
His main interest areas are: Breast reconstruction, Hand surgery, Esthetic surgery, Microsurgery, Dermo-cosmetic procedures and Laser treatments.