‹ BACK
Facelift
A facelift is a surgical method that removes excess facial skin to make the face appear younger
However, the aging face not only loses skin elasticity and develops looser droopy skin, but also loses fat and muscle tone. Additional procedures to Facelift which may be necessary to achieve the best results include: necklift, blepharoplasty (eyelid surgery), liposuction, autologous fat injection, removal of buccal (cheek) fat pad, forehead lift, browlift, chemical or laser peel, and malar (cheek), submalar or chin implants.
If you'd like to learn more about Facelift, contact us through email, by calling +351 220 973 751, +351 211 379 718, +351 911 046 197, or by filling out our form. You can also contact us through our free call service to your right.
The traditional facelift procedure is performed through an incision starting in the hair or hairline above and in front of the ear (the temporal region).
The incision is extended downward in front of the ear, comes under the ear and then upward behind the ear ending in the hair or hairline behind the ear. The skin and fatty tissues are then lifted off the underlying muscle and fascia (connective tissue) as far forward as is necessary to correct the loose skin problem. The underlying muscle and fascia can be tightened with sutures if the surgeon feels it is necessary. The skin is pulled back and upward and the excess skin removed. The wound is then closed with sutures and skin staples. Some surgeons leave a drain in the wounds to remove excess blood. Bandages are then applied. There are surgical techniques which go into deeper tissues rather than under the skin and fat. The results are similar.
Facelift is very satisfying to most patients. It achieves a youthful appearance which lasts approximately 10 years. The surgery is performed in an outpatient setting. This can be done in the outpatient surgi-center or even in a well-equipped physician's office. Pain and discomfort after surgery are minimal. Once the dressings are removed after approximately 3-5 days, the patient can resume social activities using makeup to cover bruising and hair over the ears to hide the sutures.
Doctors who perform this medical procedure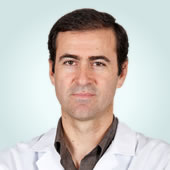 Coordinator of the Plastic Surgery Unit
With a degree in Medicine by Faculdade de Medicina da Universidade do Porto, Dr. António Conde has performed more than 18.000 surgical procedures and is currently the Coordinator of the Plastic Surgery Unit at Hospital Lusíadas Porto (located at Boavista Avenue) and the Director of the Plastic Surgery Unit at Hospital de S. Sebastião.
Responsible for introducing pioneer techniques at a global level in upper and lower members procedures, as well as head and neck. He has written more than 80 essays in portuguese and international meetings and has been published 20 times in specialized publications, either as author or co-author.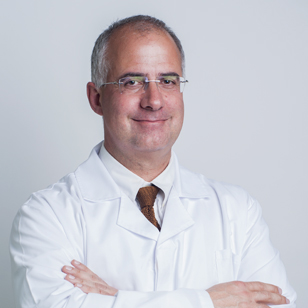 Coordinator of the Plastic Surgery Unit
With a degree in Medicine by Faculdade de Medicina de Lisboa since 1988, Dr. Rui Leitão is the Coordinator of the Plastic Surgery Unit at Hospital Lusíadas de Lisboa since 2006. Previously he worked in several other public and private hospitals of Lisbon, Portugal's capital.
His main interest areas are: Breast reconstruction, Hand surgery, Esthetic surgery, Microsurgery, Dermo-cosmetic procedures and Laser treatments.