‹ BACK
Tummy Tuck (Abdominoplasty)
A tummy tuck is suitable for both men and women who are in good general health overall
It should not be confused with a liposuction (the cosmetic surgery used to remove fat deposits), although your surgeon may elect to perform liposuction as part of a tummy tuck.
Women who have muscles and skin stretched by multiple pregnancies may find the procedure useful to tighten those muscles and reduce that skin. A tummy tuck is also an alternative for men or women who were obese at one point in their lives and still have excessive fat deposits or loose skin in the abdominal area.
Who Should Not Consider a Tummy Tuck?
If you're a woman who is still planning to have children, then you may want to postpone a tummy tuck until you're through bearing children. Here's why: During surgery, your vertical muscles are tightened. Future pregnancies can separate these muscles.
Are you still planning to lose a lot of weight? Then you do not want to consider a tummy tuck.
It's important to note that a tummy tuck can cause prominent, permanent scarring. If this is something you don't want, you may want to reconsider. Your doctor will discuss all these options with you when you go for the consultation.
If you would like to learn more information about Plastic Surgery in Portugal, contact us through email, by calling +351 220 973 751, +351 211 379 718, +351 911 046 197, or by filling out our form. You can also contact us through our free call service to your right.
Depending on your desired results, this surgery can take anywhere from one to five hours. The complexity of your particular situation also will determine whether you have it completed as an in-patient or outpatient procedure.
You will receive general anesthesia, which will put you to sleep during the operation. It's important to have someone with you who can drive you home. If you live alone, you also will need someone to stay with you at least the first night after the surgery.
There are two options for a tummy tuck. You and your surgeon will discuss your desired results, and he or she will determine the appropriate procedure during your consultation.
Complete abdominoplasty
Your abdomen will be cut from hipbone to hipbone in this procedure, the option for those patients who require the most correction. The incision will be made low, at about the same level as your pubic hair. Your surgeon will then manipulate and contour the skin, tissue and muscle as needed. Your belly button will have a new opening if you undergo this procedure, because it's necessary to free your navel from surrounding tissue. Drainage tubes may be placed under your skin and these will be removed in a few days as your surgeon sees fit.
Partial or mini abdominoplasty
Mini-abdominoplasties are often performed on patients whose fat deposits are located below the navel and require shorter incisions.
During this procedure, your belly button most likely will not be moved. Your skin will be separated between the line of incision and your belly button. This type of surgery may also be performed with an endoscope (small camera on the end of a tube). The procedure may only take up to two hours, again, depending on your own personal situation and the complexity of your needs.
If you smoke, you will have to stop for a certain period as determined by your doctor. It is not enough to just cut down on smoking. You must stop completely for at least two weeks prior to surgery and for two weeks after. Smoking can increase the risk of complications and delay healing.
Make sure you eat well-balanced, complete meals and do not try to diet excessively before the surgery. Proper nutrition plays a key role in healing properly.
If you take certain medications, your surgeon may instruct you to stop taking these for a certain period before and after the surgery. Your surgeon will determine this as part of your pre-operative consultation.
Before undergoing the surgery, you'll need to get your home ready for your post-operative care. Your home recovery area should include:
Plenty of ice packs
Supply of loose, comfortable clothing that can be taken on and off very easily
Petroleum jelly for incision sites
Telephone within reaching distance
Hand-held shower head and bathroom chair
You know yourself best, so make sure you set up the safest, most comfortable recovery area before you undergo the surgery to meet your personal needs.
Whether you're having a partial or complete tummy tuck, your incision site will be stitched and bandaged. It's very important that you follow all your surgeon's instructions on how to care for the bandage in the days following surgery. The bandage used will be a firm, elastic band that promotes proper healing. Your surgeon will also instruct you on how to best position yourself while sitting or lying down to help ease pain.
If you are an exceptionally physically active person, beware: You will have to severely limit strenuous exercise for at least six weeks. Your doctor will advise you on this as you go through the process. You may need to take up to one month off of work after the surgery to ensure proper recovery. Again, your doctor will help you determine this based on your personal situation.
Generally, most people love the new look after they've undergone this procedure. However, you may not feel like your normal self for months after the surgery. You've gone through a tremendous amount to make this happen, both emotionally and physically, and it's very important that you follow proper diet and exercise to maintain your new look.
Doctors who perform this medical procedure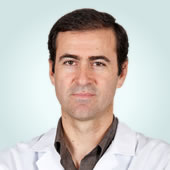 Coordinator of the Plastic Surgery Unit
With a degree in Medicine by Faculdade de Medicina da Universidade do Porto, Dr. António Conde has performed more than 18.000 surgical procedures and is currently the Coordinator of the Plastic Surgery Unit at Hospital Lusíadas Porto (located at Boavista Avenue) and the Director of the Plastic Surgery Unit at Hospital de S. Sebastião.
Responsible for introducing pioneer techniques at a global level in upper and lower members procedures, as well as head and neck. He has written more than 80 essays in portuguese and international meetings and has been published 20 times in specialized publications, either as author or co-author.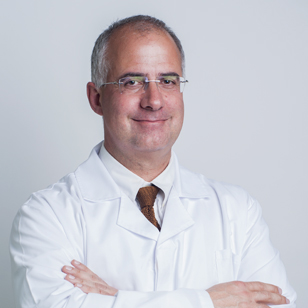 Coordinator of the Plastic Surgery Unit
With a degree in Medicine by Faculdade de Medicina de Lisboa since 1988, Dr. Rui Leitão is the Coordinator of the Plastic Surgery Unit at Hospital Lusíadas de Lisboa since 2006. Previously he worked in several other public and private hospitals of Lisbon, Portugal's capital.
His main interest areas are: Breast reconstruction, Hand surgery, Esthetic surgery, Microsurgery, Dermo-cosmetic procedures and Laser treatments.