‹ BACK
Chronic Pain Treatment
Pain is associated with an endless number of medical and even psychological conditions
Chronic pain is hard to treat and most medical solutions are either radical or palliative in their nature getting only short-term relief, sometimes with serious side effects.
Pain is also so impactful on well-being that it can by itself, transform a whole life appraisal, from a normal self-fulfilling life to plain hell. Chronic pain might be a concept used to refer to very different situations that have pain at their core: back pain, migraines, fibromyalgia, arthritis, myofascial pain syndrome, phantom limb pain, neuropatic pain... The original cause may have been an injury or infection, but the pain is now defined as chronic because it extends beyond the expected period of healing, for weeks, months or even years, and in some cases there is even no clear cause. It is usually associated with anxiety, depression and low self-esteem which usually return to normal levels when pain is treated or well managed and subsides.
Chronic pain has a high world prevalence – around 30% - affecting more women than men, and is still being actively studied in its many presentations and possible etiologies, in an effort to select even better pain management multidisciplinary strategies.
Treating and managing chronic pain requires a team of different scientific areas professionals who can tailor the most effective interventions to date to each specific individual case.
How do we help you?
Knowing that in chronic pain both brain structure and brain function have been transformed due to maladaptive neuroplasticity, Oficina de Psicologia has devised our interventions to help the brain reorganize itself in a healthy way and better communicate with the rest of the body.
Oficina de Psicologia uses special protocols of biofeedback, EMDR, mindfulness and a general CBT and 3rd generation of CBT to retrain your brain and mind and make neuroplasticity work for you instead of working against you, while closely integrating our treatment interventions with your medical practitioners' team.
We may also associate acupuncture and physical exercise but the exact treatment plan you will undergo can only be outlined after careful and detailed analysis of your life and pain history so don't hesitate asking us for an in-depth evaluation thru email, phone (+351 220 973 751, +351 211 379 718, +351 911 046 197) or using our contact form. You can also contact us through our free call service to your right.
Doctors who perform this medical procedure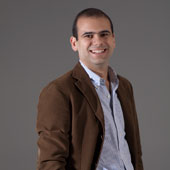 Clinical Psychologist and Psychotherapist | Owner and Clinical Director of Oficina de Psicologia
University graduation in Psychology, Lisbon Psychology University, Portugal

Several international clinical trainings in renowned clinical approaches
Post-graduation in Cognitive-behavioral and Integrative therapy
Sound experience in several areas: clinical psychology, supervision, clinical training, multidisciplinary hospital team development and top management.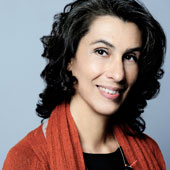 Clinical Psychologist | Owner and CEO of Oficina de Psicologia
University graduation in Psychology, Lisbon Psychology University, Portugal

Several clinical trainings in Portugal, France and England
MBA, Marketing, Universidade Católica Portuguesa
Post-graduation in Financial Institutions Management, INDEG/ISCTE, Portugal
Over 35 years experience in several areas: clinical psychology, teaching, professional training, human resources management, contact centers management and top management.