‹ BACK
Peak Performance
A work conducted by specialized psychologists which allows you to perform executive tasks of great responsibility and with several challenges regarding decision making, a significant improvement of your management skills
Performance optimization is a work conducted by specialized psychologists which allows you to perform executive tasks of great responsibility and with several challenges regarding decision making, a significant improvement of your management skills.
Why?
We are aware that by having a disciplined and effective work method, you will develop a set of automatisms that not always allow you to use your full cognitive and creative potential.  
In some situations, you may not have access to the full expression of your body and brain abilities. How can you know the limits of your brain functioning? How do you know which neural connections were created and what mechanisms do you possess to enhance your knowledge network and cognitive abilities? 
By means of this peak performance program created by Oficina de Psicologia, you will be able to identify all of your abilities and resources as well as the presence of optimal performance switches that you do not control. These switches are what may trigger daily strategies that consume energy and resources to efficiently execute your tasks. Where would you like to apply your energy? And where are you wasting it?
What for?
If you want more creative focus or clarity in decision making
If you want to be more productive and more focused
If you want to surpass stereotyped thinking and have a better understanding of complex situations
If you are experiencing high levels of stress
If you need to communicate more effectively
How?
This peak performance work assumes a comprehensive approach that allows for an optimal functioning in life and at work. Therefore, you can then choose if you want to work more focused on increasing your resources or to work in areas of potential improvement.
If you would like to learn more information about Peak Performance treatment in Portugal, contact us through email, by calling +351 220 973 751, +351 211 379 718, +351 911 046 197, or by filling out our form. You can also contact us through our free call service to your right.
Doctors who perform this medical procedure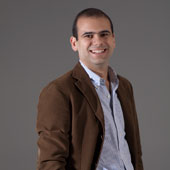 Clinical Psychologist and Psychotherapist | Owner and Clinical Director of Oficina de Psicologia
University graduation in Psychology, Lisbon Psychology University, Portugal

Several international clinical trainings in renowned clinical approaches
Post-graduation in Cognitive-behavioral and Integrative therapy
Sound experience in several areas: clinical psychology, supervision, clinical training, multidisciplinary hospital team development and top management.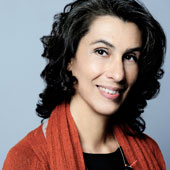 Clinical Psychologist | Owner and CEO of Oficina de Psicologia
University graduation in Psychology, Lisbon Psychology University, Portugal

Several clinical trainings in Portugal, France and England
MBA, Marketing, Universidade Católica Portuguesa
Post-graduation in Financial Institutions Management, INDEG/ISCTE, Portugal
Over 35 years experience in several areas: clinical psychology, teaching, professional training, human resources management, contact centers management and top management.